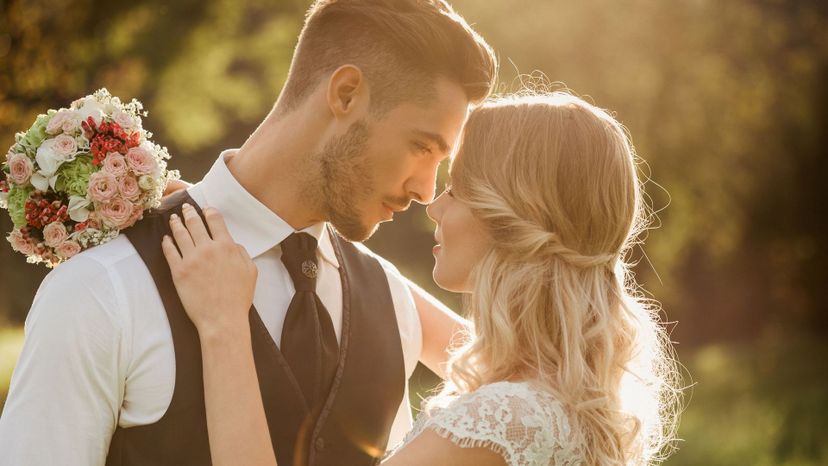 Image: D-Keine/E+/Getty Images
About This Quiz
Weddings take up a lot of time and resources, but for many couples, it is all worth it. Just days after the engagement, the planning begins and everything from the colors and the theme, the dresses, and tuxes, to cake flavors and setting a date must happen. They also have to choose locations for the ceremony, reception, and honeymoon.
They must also hire security in the event that people want to crash their big day unless of course, they are celebrities. Jon Bon Jovi surprisingly walked a devoted fan down the aisle, former President Barack Obama ended up at a wedding after finishing a round of golf in San Diego, and then there was Marron 5, who crashed a series of weddings that were all featured in their music video "Sugar." 
Would you like us to tell you some of the details of your dream wedding before the day has even arrived? Details such as where you will be getting married, where you will be enjoying your honeymoon, and which Hollywood celebrity is going to crash your wedding? Well, if you tell us some of the things that you have in mind, then we will reveal those details.