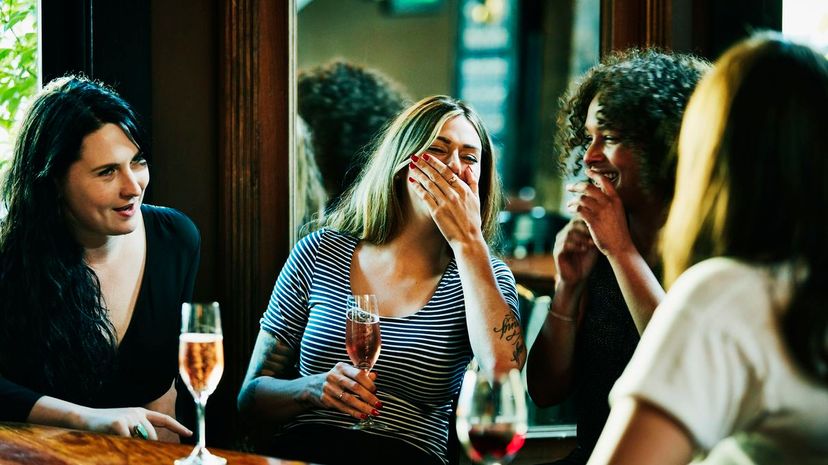 Image: Thomas Barwick / DigitalVision / Getty Images
About This Quiz
Of all the drinking and party games in the world, from "Quarters" to "Truth or Dare" to "Beer Pong," none of them are anywhere near as exciting or revealing as "Never Have I Ever." The game has a nice way of digging to the core of someone's innermost thoughts and fears in a fun and exploitative way. 
You can use your turn as a weapon against others if you know or want to know their secrets or you can turn it on yourself and show the room who you really are. It all depends on your personality and, of course, how comfortable you are with the other players. It's like a next-level ice-breaker cutting through pretense like a hot knife through butter. Basically, it exposes the duality inside of all of us; the person we show to the world and the parts we keep hidden. And do you know what else can do that? A good stripper name.
Sure, some people may think stripper names are silly but what are they if not a simple, fun expression of your inner self? This is who you'd be without your guard up. This is the exposed you, literally and figuratively. So why not play a game of "Never Have I Ever" and reveal your stripper name?