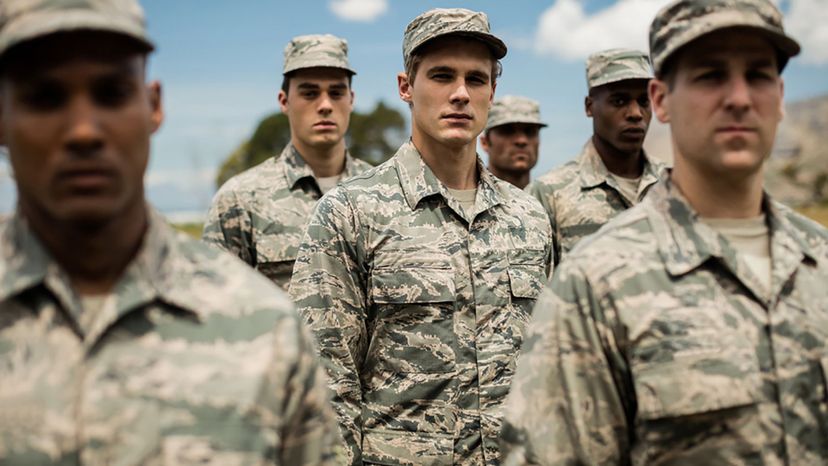 Image: Shutterstock
About This Quiz
Would you rather have an MRE with Chicken Chunks or Lemon Pepper Tuna? The way you answer our questions like these will help us figure out which branch of the military you are in! With your help, we are certain we'll be able to get it right. 
First and foremost, thank you for your service. It takes a special kind of person to make the sacrifices you do, and you are appreciated. Take a break from all your hard work with this game of "Would You Rather," and you'll give your military service away. 
Throughout out our take on "Would You Rather," we will ask the questions, and you will do the answering. Try to choose the response that you would really rather do more than the others. Your complete honesty is needed to determine the correct branch of the military you are serving in. 
Is it the Army? Is it the Navy? Is it the Air Force, or the Marines? By the time you've finished telling us about the things you would rather and would rather not do, we'll know for sure! If you're ready to give us a shot, we're ready to go. Will we get it right?