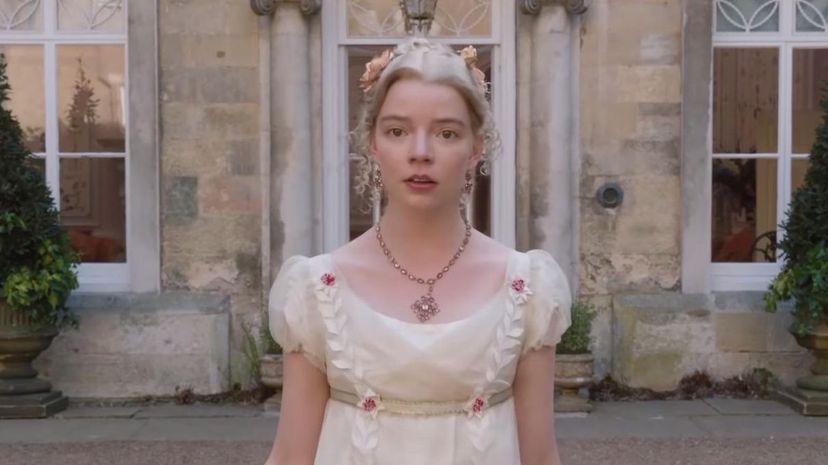 Image: Perfect World Pictures/Working Title Films/Blueprint Pictures
About This Quiz
Wealth and Jane Austen don't exactly go together. Although Jane's father came from an old and well-respected family, he earned very little money as a rector, and their family was comparatively impoverished. Jane did not even have her bedroom; instead, she had to write her novels on a tiny table in the family's living room. Perhaps because of this, most of Jane Austen's heroines are also women of slender means. To attain the comforts of life, they're pressured by their relatives to make "advantageous" marriages to wealthy suitors — regardless of whether they love these men or not.
Luckily for them, Jane usually grants her heroines true love and fabulous wealth. Elizabeth Bennet gets to marry handsome, well-heeled Mr. Darcy, while Catherine Moreland is engaged to kind, affluent clergyman Henry Tilney. Marianne Dashwood settles down with Colonel Brandon, who owns his family's estate, and Anne Elliot escapes her family's troubled financial situation by wedding her lost love, the gallant, prosperous Captain Wentworth. 
It's evident that Jane Austen found pleasure imagining the end of her economic constraints. And so can you! For this quiz, we're asking you to pretend that you're wealthy beyond your wildest dreams. Tell us where you'd go, how you'd dress and which jewels you'd wear. Based on your answers, we'll reveal which Jane Austen character you most closely resemble. Are you ready for a diamond-encrusted daydream? Let's get quizzing!