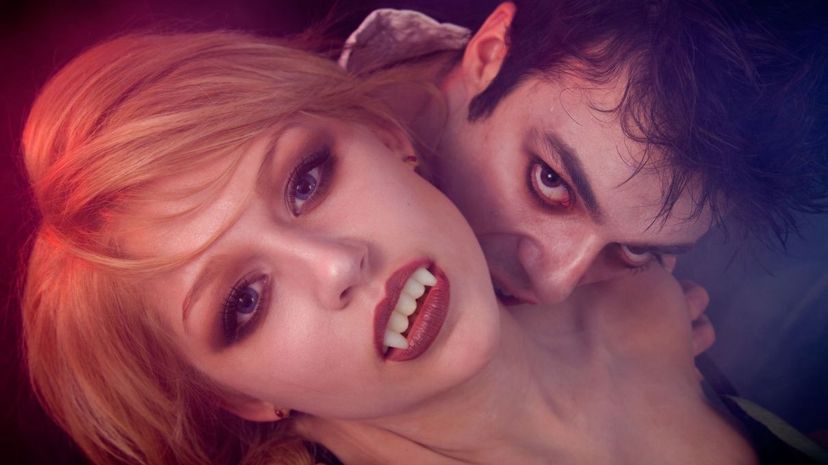 Image: Crazytang/E+/Getty Images
About This Quiz
Do you know how long vampires have been around? Bram Stoker only played around with the stories he already knew about when he wrote "Dracula" and made the vampire world famous. But before he came along, there had been stories about fiendish undead feasting on the blood of the living for literally thousands of years. They may not have always been called vampires, but the general idea was there. And before Stoker, they were never particularly seductive.
After Stoker, the vampire became a mysterious, dark figure who could blend into the world at large. Not a ghoul who smelled of the grave, it was an aristocrat! The vampire became an almost heroic figure, at times being sympathetic and enviable. Just look at the word of Anne Rice, or the "Twilight" series. 
The world of vampires is cooler and more popular than ever. Why wouldn't you want to try it out, if only for just a little while? Take a few moments to spread those bat wings of yours and tell us what kind of vampire you'd be, and we'll let you know just what kind of blood is pumping through your veins right now. Just take the quiz and see for yourself.