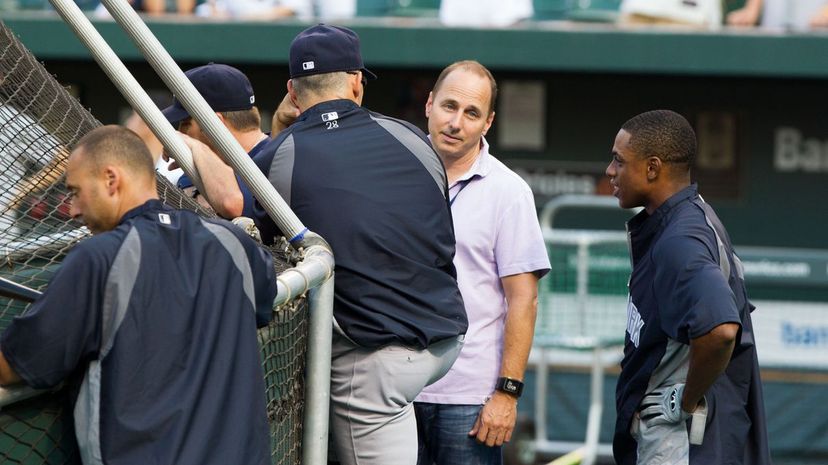 Image: Keith Allison via WikiCommons
About This Quiz
The GM is one of the toughest roles in baseball. Above you, ownership looms over your shoulder and monitors your every move. One awful trade might be all it takes to get you canned. However, if you do nothing when your team is in a slump, your team's fans will get angry at you for not making any changes. Do you think you could handle the pressure? 
A general manager's contribution to a winning team often goes overlooked, but that wasn't the case with the revolutionary Billy Beane. Billy Beane's role in transforming the way baseball GMs looked at players was so iconic that his story got turned into the movie 'Moneyball' starring Brad Pitt. Beane is considered to be the pioneer of Sabermetric baseball, which uses statistical analysis to evaluate players as opposed to traditional stats like batting average. The result? Under Beane's management, an Oakland Athletics team with no business anywhere near the playoffs won a record 20 straight games and finished first in their division.
Every general manager has a different risk tolerance. We bet we can guess yours by your answers to these management decisions. Are you a born gambler or the type who likes to play things safe? Click start and let's play ball!