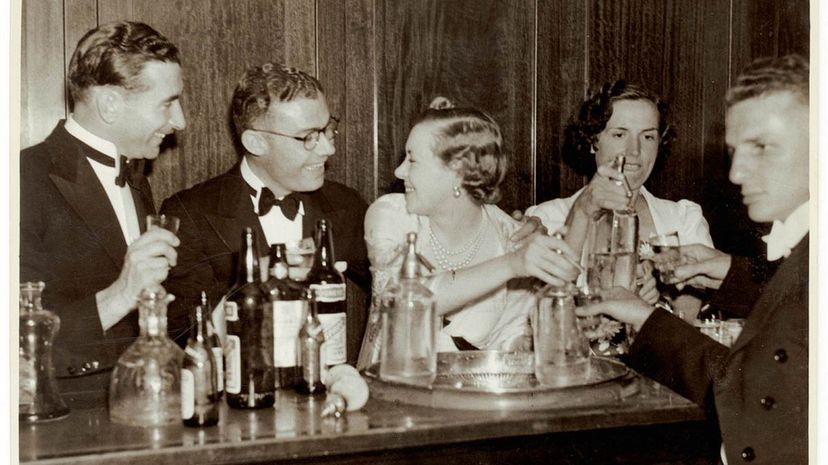 Image: Wiki Commons by State Library of New South Wales collection
About This Quiz
With WWI in full swing, the need to ration the United States grain supply was at the forefront of everyone's minds. Signed into law by President Woodrow Wilson in 1919, the 18th Amendment sought to reduce American consumption by banning the transportation, sale and manufacture of alcohol. Or, so they said. 
Since 1851, groups like the American Temperance Society and the Woman's Christian Temperance Movement had been pushing for the ban on alcohol sales. They argued that alcohol was responsible for the moral decline of the country and caused a variety of different diseases. Once passed on a federal level, Prohibition had a bigger impact on society than could have been predicted. How much do you really know about it, though?
Throughout this quiz, your knowledge of one of America's most interesting and tumultuous times will be put to the test. You won't need a password or a membership card, but you will need to focus on each question before you answer. There's more to speakeasies than making it past the bouncer and getting a drink. There's a whole history behind the reason they existed at all. Share what you know about it, and we'll let you know how you did!
Wiki Commons by State Library of New South Wales collection