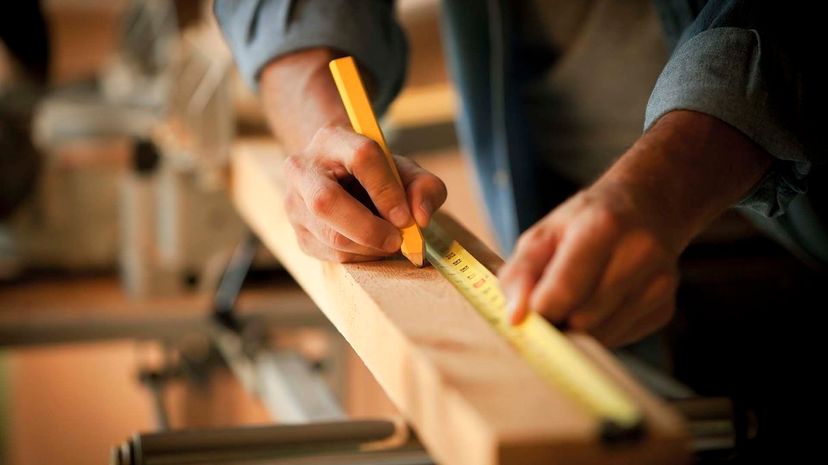 Image: stevecoleimages / E+ / Getty Images
About This Quiz
There are a lot of techniques in carpentry that benefit from having modern machinery and tools. A handsaw can be a slow and painful way to get anything done, and sanding without a machine's assistance is tedious, to say the least. It takes a long time to get it right, and if you screw up, you've often damaged the actual materials with which you're working and have to start over, or at least go back some steps and unpick things that are not supposed to be undone. At its worst, it can be like un-baking a cake.
The upside is that because the materials fundamentally haven't changed, even in an age of power machinery, the techniques themselves are still the same. From measuring to cutting to inlay to joinery, from patience to math to steadiness, the things that you need to be a good carpenter are the exact same things you would have needed the first day a cave-dweller looked from a recently fallen tree to the open mouth of their cave, said to themselves, "I'm going to put wood over that," and invented the door.
How's your carpentry knowledge? Score highly on this quiz, and we'll give you all the carpentry bragging rights you need!