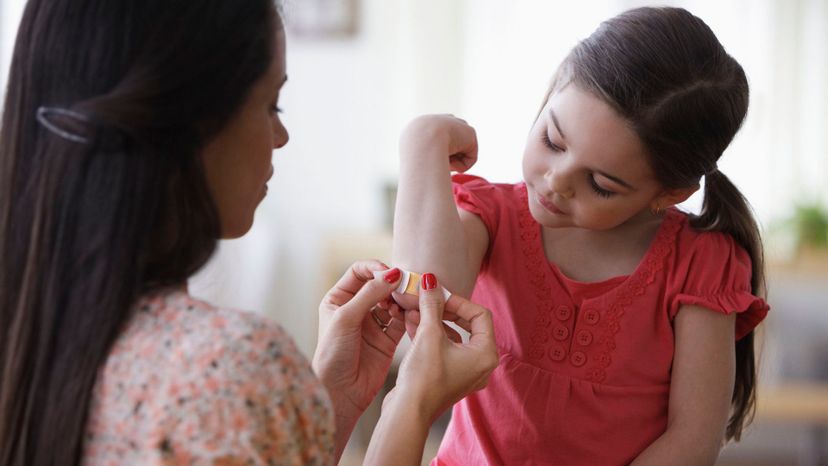 Image: Jose Luis Pelaez Inc/DigitalVision/GettyImages
About This Quiz
Knowing the basics of first aid can be very important in a variety of life's situations. Whether your friend breaks a bone or someone in public faints, you never know when a working knowledge of first aid can come in handy. Unfortunately, many people simply don't know the basics when it comes to first aid and thus wouldn't be able to do much if they encountered an issue like that in their lives. 
Even those who have taken first aid courses over the years have likely forgotten some potentially life-saving techniques, tips and tactics.  The first moments of any emergency are crucial, and there are often many things that can be done before EMTs or paramedics arrive. If you are well-versed in the basics of first aid, you can play a crucial role in helping control situations and possibly even save lives.
As a result, learning and understanding first aid basics are some of the most important things to know. Fancy yourself an expert on all things first aid? If so, read on and prove your knowledge with our quiz on first aid basics! Even if you're not an expert, hopefully this article helps you brush up on your first aid knowledge! 

Disclaimer: this quiz is not intended to give medical advice. If you have a concern about your personal first aid, please consult a doctor/expert on the matter.