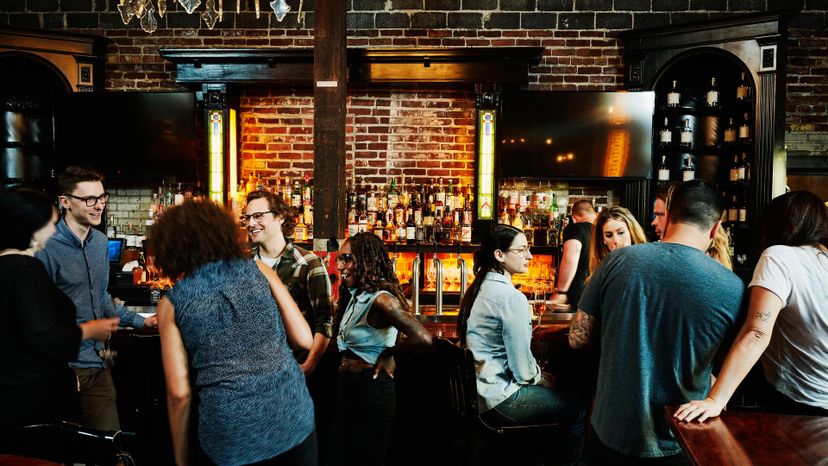 Image: Thomas Barwick/DigitalVision/GettyImages
About This Quiz
Calling all pub trivia fans! Are you ready for your first question... how did it all begin?!
Oh, you weren't ready? That's ok; we'll help get you started! Did you know that the original pub quiz was established in the United Kingdom back in the 1970s? Indeed! A British company called Burns and Porter is credited with creating the concept for this popular night out. After all, what could make for a more exciting night out than teaming up with friends to answer the world's most random collection of questions across every subject of life? From science to entertainment and sports to politics, pub trivia covers it all, and so does this quiz! We want to know just how many random factoids are sitting up there in that brain of yours! Never know when you can use them, right? Well, let's find out now!
A small disclaimer before we get started... we don't have any promotional beer hats or koozies to give away if you win but trust us, you'll enjoy this quiz! So let's get to it. It's time to see if you have the smarts to ace this pub trivia quiz. You may not be at a pub, but feel free to grab yourself a cold one before we get started! Cheers!