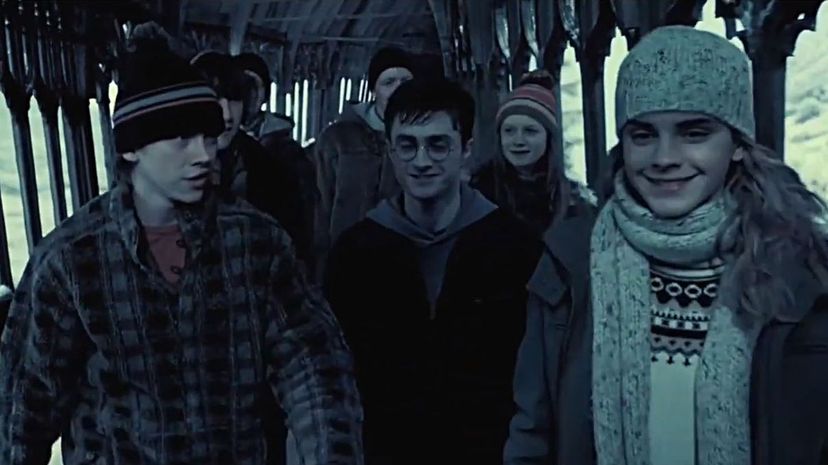 Image: Warner Bros. Pictures, Heyday Films and 1492 Pictures
About This Quiz
Ask any Harry Potter fan who first read the books as a kid, and they'll probably admit that they wished they could attend Hogwarts, too. (Okay, some adults as well.) It's not hard to understand why! Hogwarts School of Witchcraft and Wizardry is the magical boarding school where anything and everything happens. Staircases move, portraits talk, sumptuous feasts appear in the Great Hall every day and owls swoop in to deliver mail. Then there's the fact that students get to learn how to cast spells, ride a broom, make potions and transfigure their friends (or foes) into teacups. What's not to love?
Hogwarts also has a history of mostly friendly competition between the four houses: Gryffindor, Slytherin, Ravenclaw and Hufflepuff. If you're a fan of the series, you've likely already sorted yourself into your favorite house and wear your house colors to Harry Potter events with pride. It's easy to identify most with the Gryffindors because that's the house of Harry, Ron and Hermione. But the other houses have their great heroes, too ⁠— Tonks and Newt Scamander in Hufflepuff, Luna Lovegood in Ravenclaw, Severus Snape in Slytherin.
No matter which house you choose, you can prove your loyalty to Hogwarts by acing this quiz! Who knows, maybe the owl with your acceptance letter just got held up.
Warner Bros. Pictures, Heyday Films and 1492 Pictures