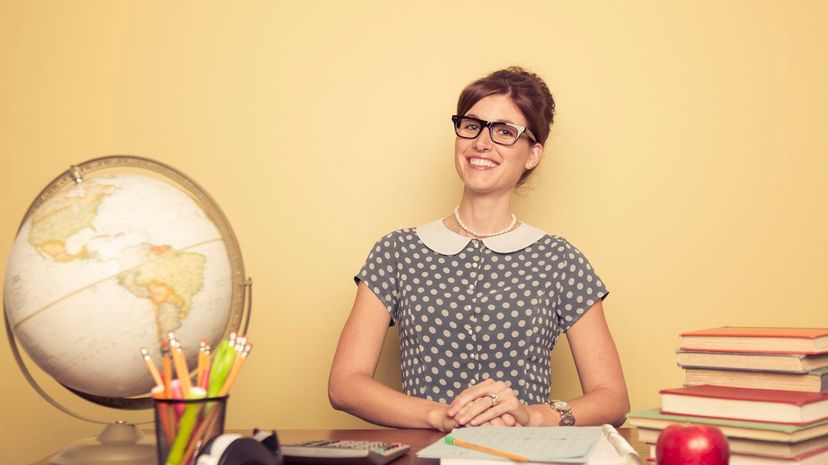 Image: RichVintage/E+/Getty Images
About This Quiz
Take a breeze down memory lane with this vintage school supplies quiz. There are enough hints to help you score big as you reminisce how the '50s kept things all neat and tidy with the era's assorted contraptions. 
World War II greatly influenced the school supply industry of the '50s. Weapons-making factories had lots of materials to use, and U.S. state-sponsored schools were the logical buyers and benefactors. When was the last time you held a pair of scissors from the 1950s? Standard solid steel scissors from the era are heavy; the staplers are weighty. Practically all the supplies were solid and sturdy. 
Consumer and commercial products from that time were far more durable than comparable supplies of today. Pencil sharpeners from the 1950s sharpened pencils with unmatched precision. You're lucky if pencils don't break the second-rate imposter sharpeners produced in more recent times. Fifties consumer supplies were so durable, that many of them have outlasted 21st-century wares. Fifties consumers didn't need to purchase added warranties for weapons-grade school supplies. The true test of a product is the durability of its vintage stock. The fact that we've got amazing photos of identifiable '50s contraptions on this fun quiz is proof positive that these school supplies have passed the test of time.
Can you pass this test by naming the tools you see from the 1950s? Prove that you can identify them all!