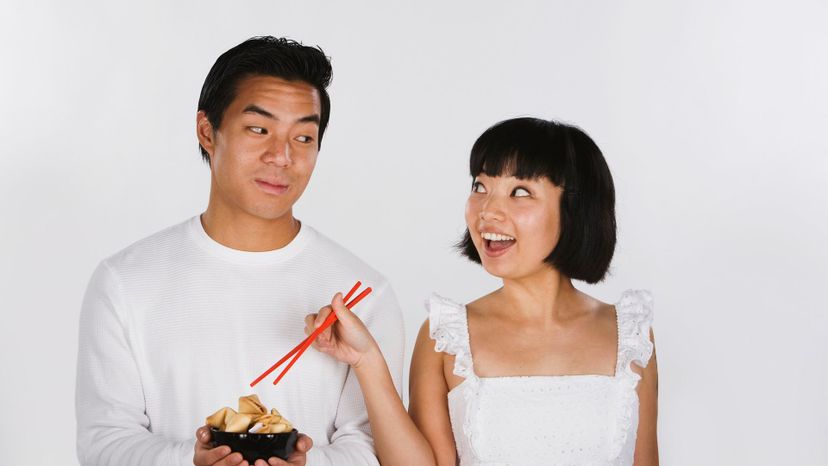 Image: Hill Street Studios LLC/DigitalVision / Getty Images Plus
About This Quiz
Although Chinese food is quite tasty and popular, we are aware that some of you order takeout just so you can read your fortune. Nothing is quite as satisfying as ending a meal with a crunchy delight and learning what your future holds at the same time! After you respond to the fortunes we give you, we'll know more about you than you probably want to know.

For the purposes of this quiz, we are going to stick to figuring out how many people you've slept with during your lifetime. We could ask you a bunch of steamy questions, but we think that your genuine reaction to hearing about your future will tell us everything we need to know. All you have to do is tell us how you would feel about finding our fortunes inside your virtual cookies.
Whether you've slept with the number of egg rolls you can pound in one sitting, or you've slept with enough people to fill a box of rice will be clear to us once we see what you think of your fortunes. Don't hold back your truest response. We need your complete honesty to get your number right. Do you think we can do it? Let's find out!