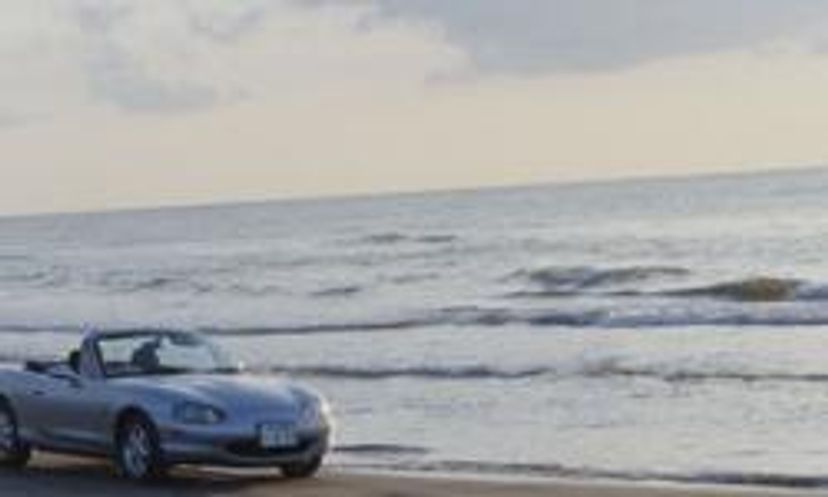 Image: Manzo Niikura/NEOVISION/Getty Images
About This Quiz
Imagine how convenient it would be if two-thirds of the Earth's surface was covered with a readily available, nonpolluting fuel source. With the discoveries being made in regards to salt water fuel, you may not have to imagine much longer. In 2003, John Kanzius serendipitously discovered a way to burn salt water. How would salt water fuel impact the world?
What is used to generate the heat that sets the salt water on fire?
a radio frequency generator
a nanoparticle-focusing device
A radio frequency generator (RFG) generates radio waves and focuses them in a concentrated area. The RFG also creates enough heat to cause salt water to ignite.
Radio waves break the bonds holding together what elements of salt water?
sodium chloride and hydrogen
sodium chloride, hydrogen and oxygen
The radio frequency generator's (RFG) radio waves degrade the bonds that hold salt water's chemicals together -- sodium chloride (salt) and hydrogen and oxygen (water).
What is actually burning when salt water ignites?
Once the radio waves break apart the components of salt water, the heat from the RFG ignites the hydrogen molecules and burns them indefinitely.
Which of the following is not one of the drawbacks of using hydrogen gas as a fuel source?
Hydrogen gas not only explodes easily, but it also requires much more energy to create than it actually provides.
The RFG flame can reach temperatures as high as:
2,000 degrees Fahrenheit (1,093 degrees Celsius)
3,000 degrees Fahrenheit (1,649 degrees Celsius)
5,000 degrees Fahrenheit (2,760 degrees Celsius)
The RFG flame could reach temperatures up to 3,000 degrees Fahrenheit (1,649 degrees Celsius) -- enough to burn a test tube.
Why was the radio frequency generator initially designed?
to isolate hydrogen for fuel
to desalinate ocean water
The initial purpose of the RFG was to kill cancer cells by heating up metallic particles inserted into tumors.
Aside from destroying cancer cells, what other issue did John Kanzius think the RFG could solve?
Since the RFG could make water condense, Kanzius thought it might be able to separate salt out of seawater and provide fresh water to drought-stricken areas.
What is Aquygen?
a biofuel made with salt water
a gas made up of hydrogen that has been separated from water
a hydrogen and helium fuel mixture
Aquygen, a gas made up of hydrogen that has been separated from water, was created by Hydrogen Technology Applications to improve the efficiency of regular gasoline.
How do the makers of Aquygen isolate hydrogen?
high pressure plasma beams
Hydrogen Technology Applications creates Aquygen gas by applying an electrical shock that separates hydrogen from water.
When mixed with regular gasoline, Aquygen creates a fuel that improves gas mileage by how much?
According to the company president, the Aquygen gasoline mixture improves gasoline mileage by as much as 1.5 times and reduces pollution.
Manzo Niikura/NEOVISION/Getty Images