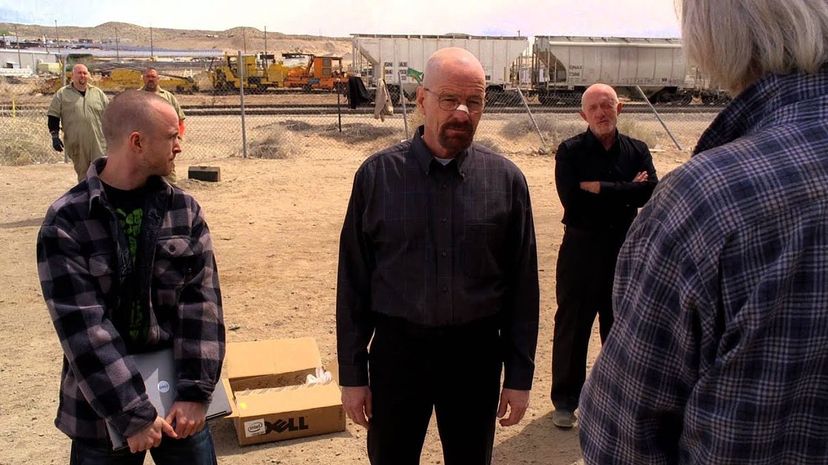 Image: Sony Pictures Movies & Shows
About This Quiz
Breaking Bad is without a doubt one of the most popular and critically renowned TV series ever made. Starring Bryan Cranston as a cancer-stricken high school chemistry teacher, the show follows his decision to wade into the illegal meth business in order to make money for treatment.
Slowly, though, he's overcome by his own ego and morphs from a sympathetic victim into a depraved sociopath. The show is universally loved and is often cited for having some of the most perfect character arcs in all of television.
The series was nominated for numerous industry awards during it's run, including 59 Emmy Awards, winning 16 in total. 
In 2015, a spin-off prequel titled Better Call Saul was released, created by Breaking Bad visionary Vince Gilligan. El Camino: A Breaking Bad Movie will be a continuation of the TV series. The movie will be released in October of 2019, exclusively on Netflix. 
Were you a huge fan of Breaking Bad? Do you remember all of Walter's greatest foes? If you need a refresher before the movie, still re-watching the tv episodes, or just began watching the show, see if you can ace our quiz about the hit AMC series. 
Don't forget to challenge your friends to see who's the real expert on Walter White from Breaking Bad. 
Sony Pictures Movies & Shows