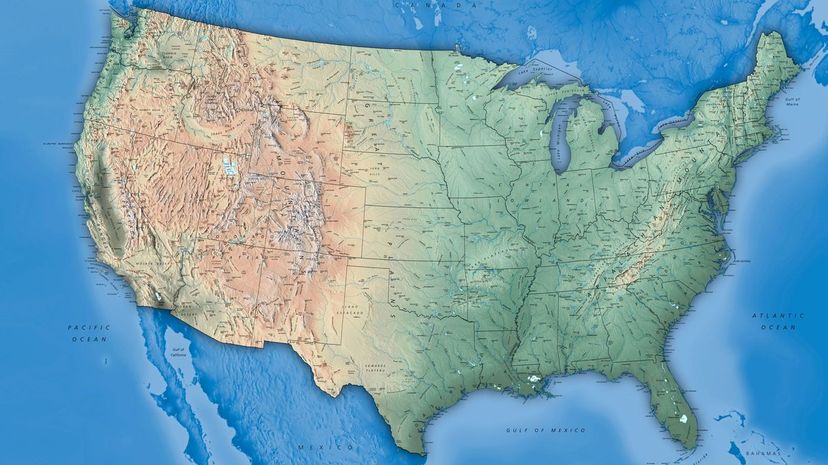 Image: Ziggymaj / E+ / Getty Images
About This Quiz
How much do you know about North America? This quiz will test you from coast to coast!
According to history, North America, a.k.a. "The New World," a.k.a. the West, a.k.a (if you're American) simply America, was "discovered" by Europeans just a little more than 500 years ago, but according to science, the continent formed more than 1 billion years ago during the Proterozoic Eon. It then joined the continent party known as Pangaea, which was (debated by geologists) a landmass of every single continent joined together. This merger was how North America acquired some its greatest natural treasures, like the Appalachian Mountains, which were formed almost 500 million years ago, making them one of the oldest mountain ranges in the world. 
Around 200 million years ago, the continent decided to leave the party and become independent. About 100 million years after that, some more of its greatest natural treasures, like the Rocky Mountains, began to form. This was when North America was the prime location for dinosaurs. The United States in particular was home to more varieties of dinosaurs than any other modern country. Then the dinosaurs went extinct, and millions of years after that a lot of glaciers melted (forming the Great Lakes), but before they did, a lot of people walked over frozen land and settled here (about 13,000 years ago). Colonization and its brutal forces eventually turned North America into one of the most diverse places on the planet, but this quiz isn't about demographics, it's about geography, and North America has a ton of unique features. Let's see what you know!




Ziggymaj / E+ / Getty Images