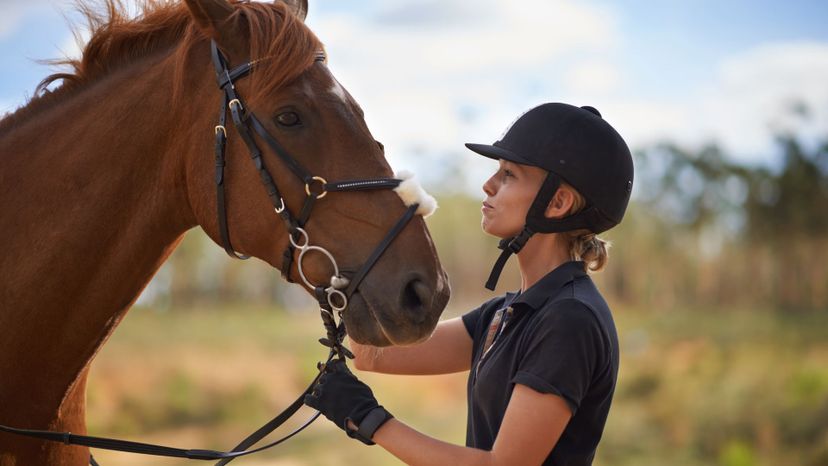 Image: PeopleImages/DigitalVision/Gettyimages
About This Quiz
The bond you have with your horse is unmatched. These gentle giants have nothing but love for their riders and work with you to be the best that they can be. For a beginner, riding might be quite intimidating. But with time, beginners will see the pure joy and love that goes into learning along with a horse. But first, it's important to know the basics. Do you think you know all the basics of riding?
It's time to saddle up! Do you know how to do it? You'll need to know the steps, parts and ways of doing it in order to ace this quiz. Don't forget the different riding styles or techniques that you should know in order to find the ones that suit you best. In addition to trail riding, there are also many activities that you and your horse can take part in together. The horizons are wide open for every rider!
There is nothing like the feeling of riding a horse through the trails or in a ring. So, if you think you could ride along with the best, then what are you waiting for? Jump into the saddle and see how well you know how to ride!
PeopleImages/DigitalVision/Gettyimages