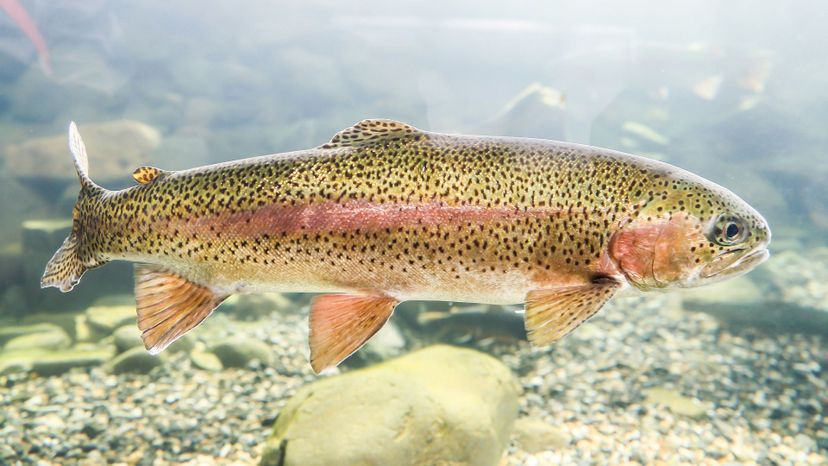 Image: MakiEni's photo/Moment Open/Getty Images
About This Quiz
There are many types of friendly and violent fish that inhabit the waters of the Earth. In today's quiz, we'll explore 40 awesome freshwater fish that live in the lakes, streams and headwaters of our world.

From striped bass and trout to salmon and crappies, there are a wide variety of notable freshwater fish that may sound familiar to you. For example, you might be aware of Atlantic salmon from prominent Japanese sushi restaurants. Some types of freshwater fish are also used for recreational purposes, especially sport fishing. These include the muskellunge, largemouth bass, northern pike and the smallmouth bass. Various types of freshwater fish are also threatened, while others are critically endangered. Some fish like to migrate between saltwater and freshwater, like the Atlantic salmon. Other types have also earned the right to be the official fish of certain states. An example of this would be the channel catfish, which is the state fish of Nebraska.

Even if you're not familiar with freshwater fish, don't worry. We've provided you with a helpful hint for every question on which you're stuck. All you have to do is match the picture of the fish to the applicable fish name. Do you think you can do it? Take this fish identification quiz now to find out!