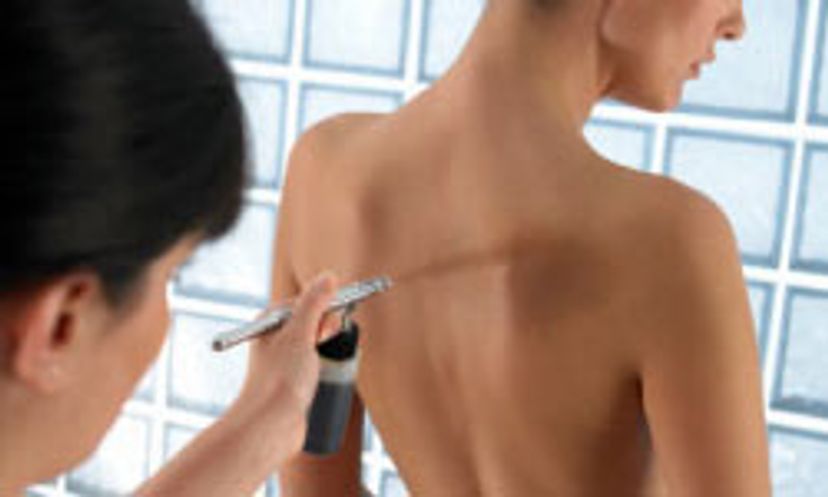 Image: Adam Gault/Photographer's Choice/Getty Images
About This Quiz
The self-tanners of the past could turn you orange. But they've come a long way since then -- and everyone knows now that lying in the sun is a big no-no. How much do you know about getting a tan without the sun?
The active ingredient in most self-tanners is dihydroxyacetone (DHA).
almost fact: It's actually alpha-hydroxy acids (AHA).
DHA gives your skin color when it reacts with the lipids in the top layer of your skin.
almost fact: DHA reacts with the amino acids in your skin.
Yes. DHA + skin proteins = "tan."
The average self-tan lasts up to a week.
You can expect it to last three to seven days.
almost fact: You won't need to reapply for two weeks.
The average cost of a spray-tanning session is around $30.
Nope, the average spray tan costs about $15.
almost fact: It's more like $40.
Self-tanners don't provide any protection from the sun, so you still need sunscreen when you go out.
As always, wear sunscreen -- the tanning lotion won't protect you.
almost fact: They give you a little sun protection, but not much.
Be careful when applying self-tanner to your knees and elbows -- these areas will absorb more product and turn darker.
Beware the telltale sign of a self-tanner -- dark knees and elbows. Go light in these areas!
almost fact: You need to be careful in these areas because the skin can flake.
If you're going to put self-tanner on your legs, you should wax or shave them right before application.
almost fact: You should do it the day before using a self-tanner.
The day before is the time for hair removal.
You should shower and exfoliate right before using a self-tanner.
Showering and exfoliation will allow the product to penetrate your skin more evenly, so you should do both immediately beforehand.
almost fact: You should shower beforehand, but save the exfoliation for later.
You should apply self-tanner with an even, up-and-down motion.
almost fact: You should massage it in circles.
Using a circular motion will help prevent the dreaded streaking.
Save your hands for last.
You should wear latex gloves to apply the self-tanner to your body first, then go for the hands.
almost fact: Do your hands first.
Adam Gault/Photographer's Choice/Getty Images