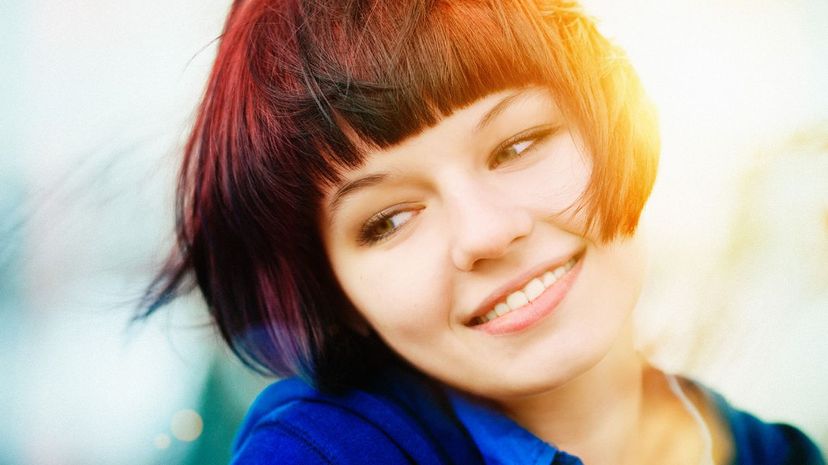 Image: _IB_/E+/Getty Images
About This Quiz
Sure, hair might just be some strands of dead protein hanging from your head, but it feels a whole lot more important than that. From bleach jobs to bang trims, a trip to the hairstylist can sometimes even feel like a serious existential conundrum. When you arrive, you're yourself. When you leave, you very well might look like a completely different human—and you miraculously feel like one, too. 
So, if you've ever asked yourself the age-old question, "Should I get bangs?" you might not know where to turn. Your friends say that they'd look amazing, but they have to say that, right? Meanwhile, Vice Media once said that bangs are a "symbol of psychic unrest and spiritual chaos" only suitable for non-adults. Technically, adolescence was the last time you rocked bangs—and when you were a toddler (and they happened to look amazing). Still, one glance at Suki Waterhouse or Solange will prove that Vice journalist dead wrong. You'd at least think that you could rely on a "fashion bible" like Vogue for answers, but the writers are always eternally changing their minds. What are you supposed to do? 
Fortunately, this quiz holds all the hair-related advice you need. Simply answer the following questions, and we will expertly comb through your answers to determine whether you should, or should not, get bangs. Let's see if it's time to surrender your hair to the chopping block!