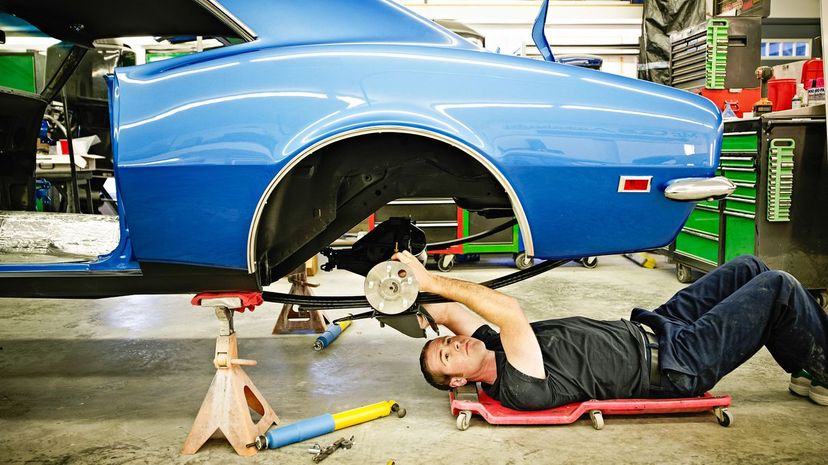 Image: Thomas Barwick / Stone / Getty Images
About This Quiz
Be honest with yourself, when you walk up to the parts desk, do the people behind the counter take you seriously? Do you give the image of a manly mechanic or the kind of guy who is going to have to make five more trips to the store to get the right part?
Not everyone has to be a reincarnation of Henry Ford or the Brawny man to know their way around an automobile. Some of the most exceptional automotive engineers sit behind desks in suits and never get dirty, while some of the most brilliant backyard mechanics don't even wear shirts.
There is an alternative, though: the guys who couldn't care less about things like what the torque specs are for a small-block Chevy or valve timing. Do you know where you fall?
We don't care where you fall, because it takes all types of guys to make the world an exciting place. Imagine going to a NASCAR race and everyone's cheering for Kyle Busch. How boring would that be? After taking this quiz, you might realize that you are a little too rough around the edges or polished at the nails.
Who knows, you might find yourself enrolling in courses at the community college. Whether it's in automotive technology or flower arranging is up to you.
Don't be afraid to share the results with your friends, see what they think! Is our quiz spot on, or are we out in the left-field?