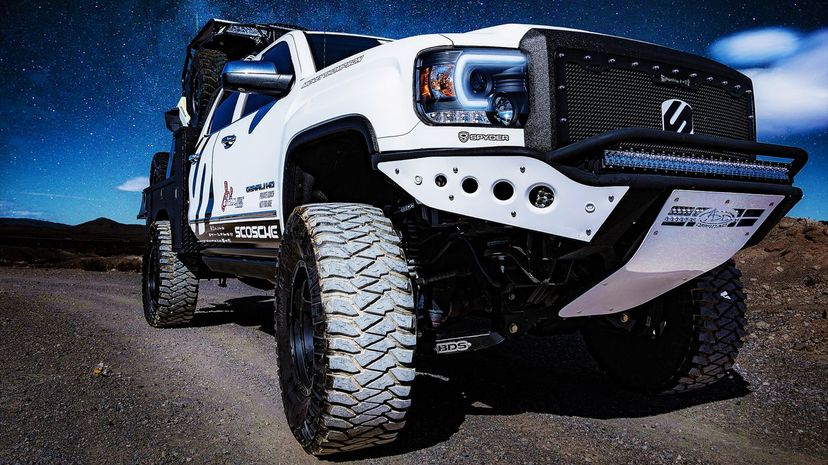 Image: Pexels by Scosche
About This Quiz
Are you a fan of the "Carolina Squat," or are you more of a "Slammed and Jamming" style? When you think about going to the tire store, are you thinking about the tread depth and off-road capabilities or exactly how low-profile you can go? These little decisions can say a lot about your wants and needs for a truck, especially when you should buy one. 
Souping up, by definition, means to alter a vehicle in such a way to upgrade output, performance, efficiency, or make more exciting overall. For trucks, this can mean something as simple as adding an LED light bar over the bed or doing a complete engine swap and all things in between. Every modification that is done to a truck should have a purpose. To you, is it to navigate through the barren wastelands of the Mohave Desert or to look cool in the parking lot on Saturday night at Sonic? Are you the one to roll coal at intersections and make hybrid drivers weep, or are you just trying to haul your lumber in the most efficient way possible? Trucks are so much more than practical vehicles nowadays; they can be works of art. 
Take our quiz to find out what your souping up style says about when you should be looking for a truck. Who knows, you might end up shopping for a Sonata instead!