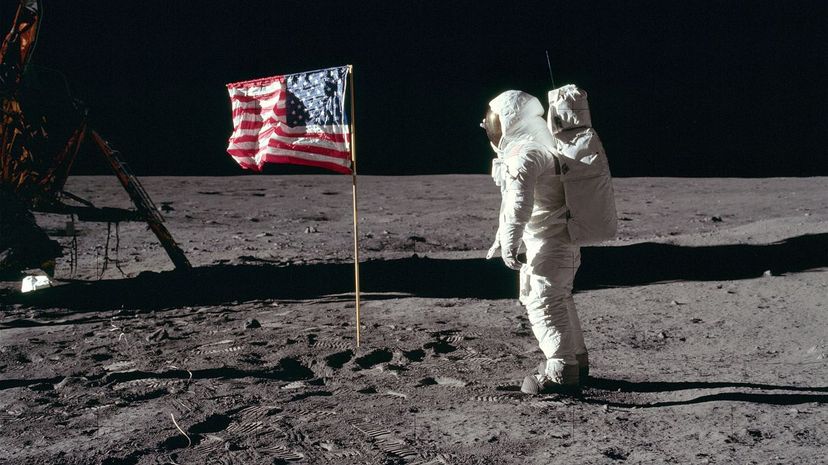 Image: Wiki Commons by NASA / Neil A. Armstrong
About This Quiz
Most of us played astronaut when we were kids, but for some, the fascination about the big, beautiful expanse of space never left us. We look up at the stars with a sense of adventure and wonder what truly is out there beyond our gaze!
If you have always dreamt of visiting a galaxy far, far away, this space trivia quiz is right up your alley. With questions about our solar system and a few about what lies beyond, we delve deep into the darkest corners of space to test you on whether or not you have the scientific know-how. If you know that the Big Bang Theory is more than just a hit television show and you can tell the difference between a nebula and an asteroid, we challenge you to test your space trivia mettle against these 40 questions.
So let's get down to it! If your knowledge is on-point and truly out of this world, you should have no problem navigating through these brain twisters like an expertly piloted spacecraft through a massive asteroid belt. It's time to see who truly paid attention in high school science class with the supernova of all space trivia quizzes.
Wiki Commons by NASA / Neil A. Armstrong