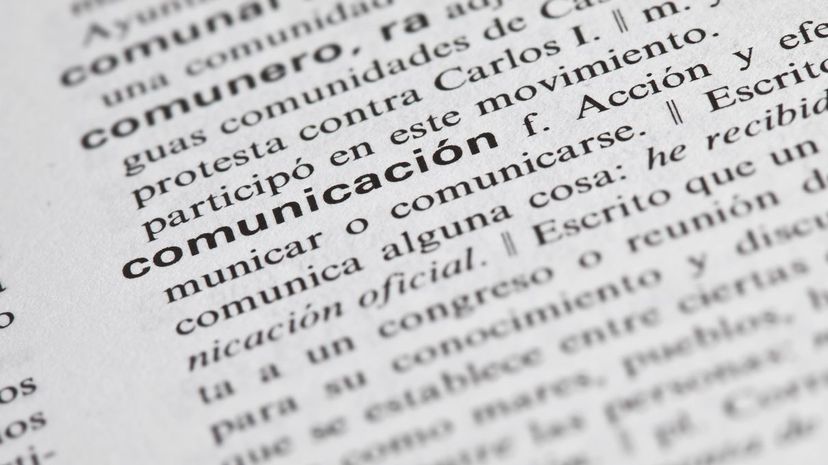 Image: jpa1999 / E+ / Getty Images
About This Quiz
Spanish is a complex, lyrical language with a rich variety of — often infuriating — grammatical rules. (Not to mention exceptions to these rules ...)
Like French, Italian, Portuguese, Romanian and the other Romance languages, Spanish evolved out of Latin. During the Roman Empire's rule over the Iberian Peninsula (the landform upon which present-day Spain and Portugal sit), Latin was, of course, the official language. Still, it quickly began to develop regional dialects as it took on influences from the local languages of the Celts, Iberians and others. 
When the Iberian Peninsula fell under Visigoth rule in the wake of the Rome's fall and became closed off to the rest of the world, the proto-Spanish language was essentially left in an incubator to develop much of the characteristics we see today.
The next major influence in its development, something that really sets Spanish apart from its fellow Romance languages, was the Arabic language. The North African Moors conquered Spain in 711 A.D. and continued ruling large tracts of modern-day Spain for nearly 800 years. Thousands of contemporary Spanish words derive from Arabic, as do various grammatical conventions.
Today, Spanish is spoken all over the globe, particularly in Central and South America. According to the 2019 'Ethnologue' (ethnologue.com), it boasts the second-most native speakers after Mandarin, and the fourth-most speakers overall, after English, Mandarin and Hindi. It's definitely the top language in the U.S. after English. Want to dust off your high school Spanish and see how much you remember? What are you waiting for? Scroll down and start taking this quiz! 
¡Buena suerte!
jpa1999 / E+ / Getty Images