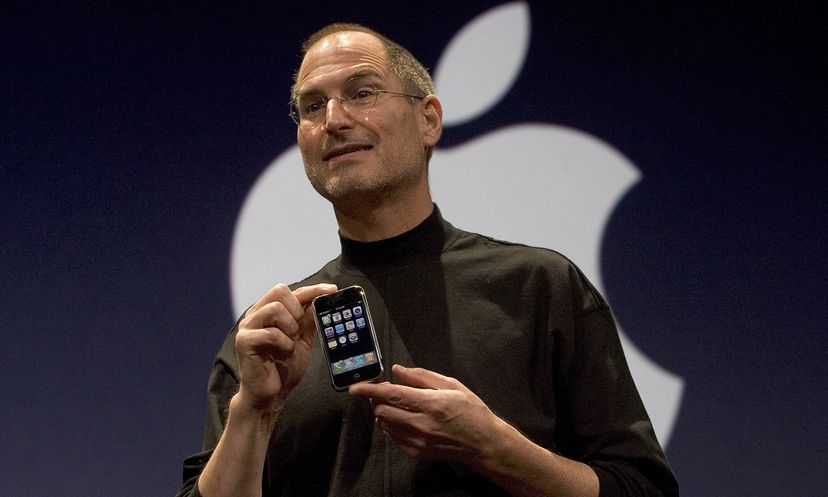 Image: David Paul Morris/Stringer/Getty Images News/Getty Images
About This Quiz
How much do you know about the quixotic mastermind behind Apple? The black turtleneck and jeans, the theatrical key note speeches and his legendary temper are just a small part of the story.
When was Steve Jobs born?
Jobs was born on Feb. 24, 1955 in San Francisco.
How long did Jobs attend Reed College?
Jobs dropped out after only a semester.
For which video-game manufacturer did Jobs start working soon after he left college?
Jobs worked at Atari after dropping out of college.
What game did he work on?
Jobs created a circuit board for the game "Breakout."
Who was Jobs' partner in founding Apple?
Jobs founded Apple with Steve Wozniak, whom he met through the Homebrew Computer Club in the mid-'70s.
When did Jobs unveil the first Macintosh?
Jobs got a five-minute standing ovation when he unveiled the first Mac at a raucous press conference on Jan. 24, 1984.
What company did Jobs found after he left Apple?
After a power struggle at Apple, Jobs left in May 1985 and founded NeXT, another computer company.
When did Jobs return to Apple?
Apple bought NeXT in 1996. Jobs was soon made interim CEO and then permanent CEO in 2000.
Of which animation studio was Jobs CEO until 2006?
In 1986, Jobs bought the company that was to become Pixar for $10 million. In 2006, Disney bought it for $7.4 billion.
What was Job's signature outfit?
white T-shirt, khakis and loafers
black turtleneck, jeans and sneakers
Jobs did wear a suit and bowtie to unveil the original Mac in 1984, but he's most famously known for sporting a black St. Croix mock turtleneck, Levi's 501s and New Balance sneakers.
David Paul Morris/Stringer/Getty Images News/Getty Images