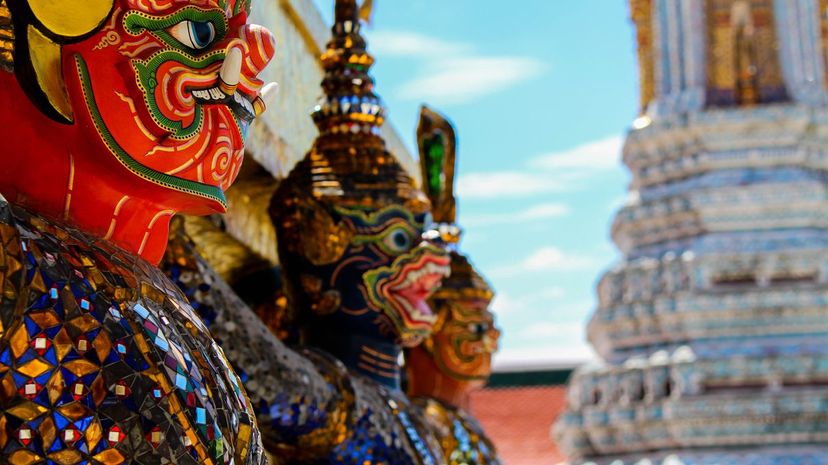 Image: Liam Hudson/Moment/Getty Images
About This Quiz
Many revere "The Art of War" by Sun Tzu, also called "The Sun Tzu," as one of the great treatises on military strategy. Addressed to a would-be commander, it describes suggestions to execute strategy and engage enemies in battle. Much like Machiavelli's "The Prince," it also offers all kinds of advice for the military commander on how to avoid or win without armed conflict through the use of deception, diplomacy and intrigue. 
"The Art of War" diverges somewhat from "The Prince" however, with regard to what kind of personal qualities the ideal commander should possess. Whereas "Machiavellian" conjures up images of a rakish tyrant, 'The Art of War" describes a "sage commander," a shrewd but benevolent military leader motivated by the desire to preserve the populace from harm. The text describes the personal qualities of the sage commander in detail, which lends the impression of a kind of Jedi master with a  commitment to settling differences peacefully whenever possible. 
To a Western audience, the text may feel quite foreign, in part due to its essential quality, the Tao. The Tao gives birth to all things, finds its expression in everything and yet remains "unmade." It possesses no distinct character or quality and instead harmonizes with nature. The sage commander changes their form constantly to suit unique circumstances, moves in the shadows and often appears to enemies only as a persona or series of mirages. "The Sun Tzu" tells us, "To be able to transform with the enemy is what is meant by 'spiritlike.'" 
So, even if you've never held a weapon or marched on the front lines, how much do you know about this essential ancient text? Fortunately, you don't have to go to war to find out. Instead, take the following quiz! 
Liam Hudson/Moment/Getty Images