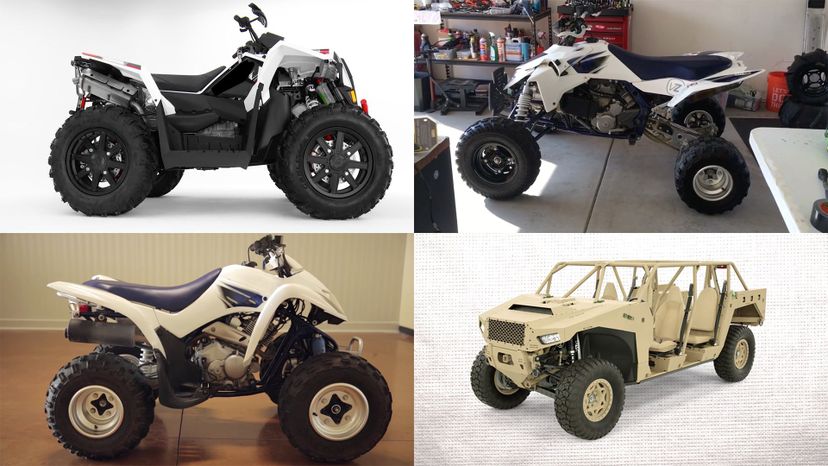 Image: Youtube via Polaris Off-Road
About This Quiz
The All Terrain Vehicle or ATV for short has been in existence for around five decades. 
The first recognized ATV was the Sperry-Rand Tricart. Like most of the early ATV models, it had a tricycle arrangement with three wheels. The Tricart first hit the trails in 1968, but it was Honda that gave us the first popular off-roader ATV, the ATC90.
Why ATC? Well, as they were three-wheelers, early ATV's were actually called ATC's, which stood for All Terrain Cycle. It was only where four wheels were introduced that the term All Terrain Vehicle was coined. 
Did you know, however, that some consider the history of the ATV to go back even further, to the early '60s when farmers, loggers and other workers used six-wheel amphibious vehicles? Although these were able to go almost anywhere, they were not technically recreation vehicles. 
Enough of a history lesson! These vehicles are popular. In fact, in 2012, a little over 70,000 dirt bikes were sold in the United States compared to the 225,000 ATVs. Now that is impressive!
Two of today's popular producers of these machines are Suzuki and Polaris, and in this quiz, we will show you an image of an ATV, so you can tell us which manufacturer produced it.
Easy? Not always!
Good luck!
Youtube via Polaris Off-Road