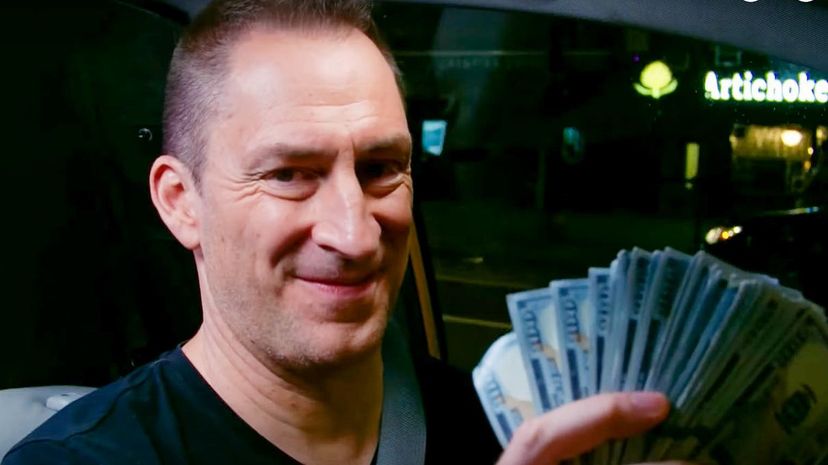 Image: Discovery Channel / Bravo / MGM Domestic Television Distribution
About This Quiz
The CA$H CAB took a little break after 13 seasons, but it's back now! You could travel to New York and try to hunt it down amongst the other 13,500 yellow cabs to figure out how far you would make it, but we have another idea. Step into our quiz version of the show, and see if you could survive to your drop off point. 
Hosted by Ben Bailey, unsuspecting commuters looking for a ride across the city are ambushed by the cab's flashing lights. While the shock is still settling in, the game is explained and the questions start rolling. Take your best shot at answering some of them without getting any strikes, but don't forget about your social media or your street shout outs. You'll need them to get through the battery of random trivia answers you'll need to know. 
If you think about the red light challenge carefully, there's a good chance you can go all the way! Fasten your seatbelt and tell Ben where you want to go. Will you make it all 56 blocks of your trip, or will you get dumped out only a few blocks from where you began? Scroll down to get started, and find out!