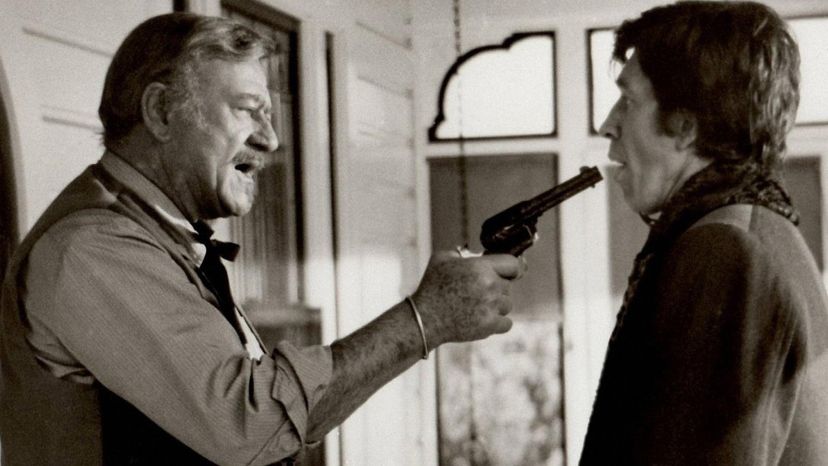 Image: Paramount Pictures
About This Quiz
You feel differently about the last movie a film star makes, especially when the storyline reflects a part of his real life. It has more meaning, more dramatic moments, and more emotion. 
The Shootist, John Wayne's last film, was about a "celebrity" of the times, a notorious gunfighter, who has cancer and plans to get away from it all to die. At the time of filming The Shootist, John Wayne had cancer and would die in 1979, three years after the film was made. Now that you know the behind-the-scenes story find out how much you know about the film itself. Take the quiz now, and then you can ride off into the sunset. 
The Shootist had all the makings of an iconic, action-packed John Wayne film, from the gun battles to the saloons, to the brothels, and the beauty of the West. When you take this quiz will you recall the name of Book's ex-girlfriend (Serepta)? How about the name of Bond Rogers' son who was played by Ron Howard (Gillom Rogers). And I hope you recall Book's horses' name (Old Dollar)! Was that enough of a warm up? Then it's time to take The Shootist trivia quiz by clicking the button below.