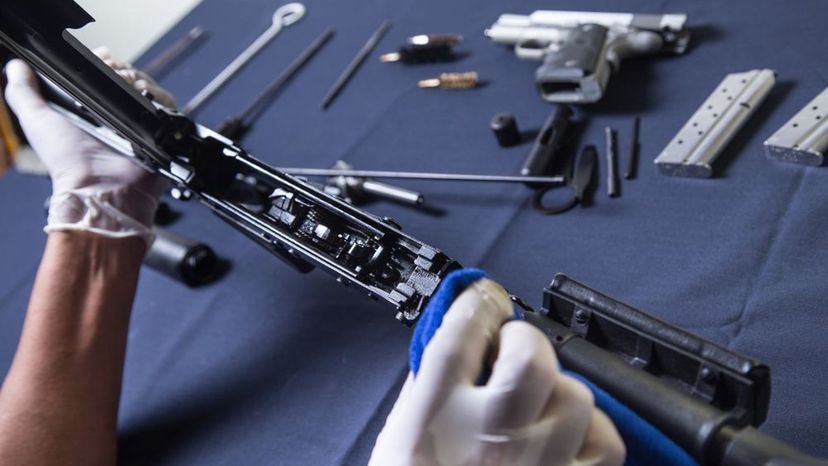 Image: Shutterstock
About This Quiz
Are you a firearms enthusiast? Do you like to play, but rely on others to maintain your firearms? Take this How Stuff Works quiz to find out what you need to do to take proper care of your guns.
Firearms can be fun and useful, but they also take a bit of work. Now, you're not going to be spending hours every day taking care of your guns, but there are some basic steps you need to take to keep them maintained properly. 
These basic steps are important because a firearm that is not maintained will not work properly for long. And by properly, we mean that your firearm must hit the target and do so safely. Firearms that are not cleaned regularly and adequately may misfire, which may result in injury to the user or others in the area. 
To maintain your firearm, you'll need to know how to clean it, but first, you need to know how to identify each part of the gun, because different parts of each firearm will need to be maintained, or cleaned, in a particular manner. You'll also need to know what to use to clean and maintain your gun.

Let's find out how much you know about firearms maintenance.