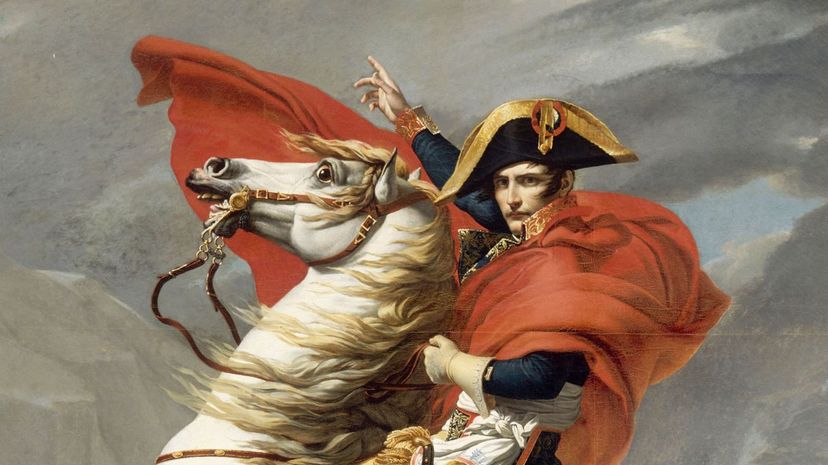 Image: Wiki Commons by Jacques-Louis David
About This Quiz
Conquerors: history is littered with them. Just about every existing culture has produced at least one, and, one could argue, that's why their homeland still exists. Some conquerors wanted it all and played every last card they had. Other conquerors had very specific goals in mind when they got started and didn't bother going past them.
One thing most conquerors had in common is their willingness to stop at nothing to claim what they falsely believed was their right to take. From Columbus in what we now call the United States to the Roman emperors and the leaders in the Far East, conquerors fought and killed to get whatever it was they were after, nevermind if there were already people on the land, animals who would go extinct, or property that would be destroyed by their actions.
Some conquerors created a new paradigm, spawning thrones that generations of would-be emperors would fight over for centuries. Other conquerors were aberrant one-offs whose impact was limited to a few monuments and a cultural tradition here and there. There are conquerors whose names are recognizable even by those who didn't pay attention in history class, and then there are those who even the most astute historian would be hard pressed to recall.
In addition to their names and goals, conquerors had preferred methods, like certain criminals. Some leaned very heavily on one branch of the military. Others relied heavily on a technological edge. Some used intelligence extensively, while others blundered into victory in spite of a total lack of spies. Some conquerors conquered in the name of a god, and others did it in their own name. Here's the rub: if you tell us how you would conquer the world, we can tell you which historical conqueror you really are. Are you ready?