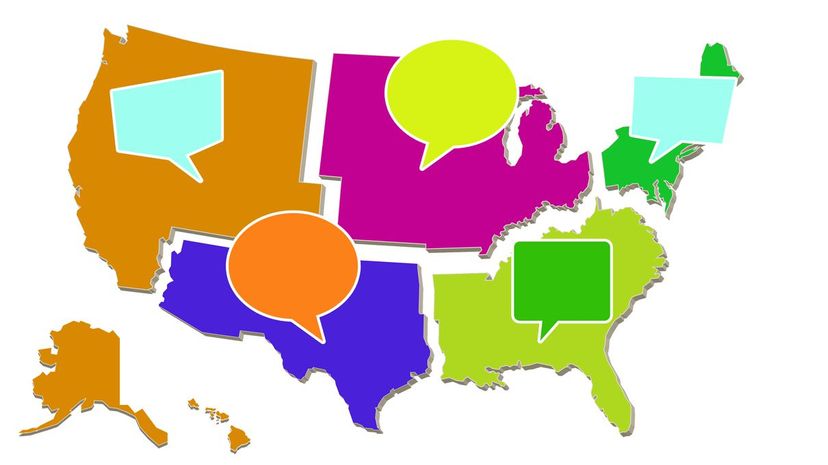 Image: rdiraimo/DigitalVision Vectors/Getty Images / Pixabay by fajarbudi86
About This Quiz
There are 50 states in the U.S., and there are five major regions. From the spicy yet laidback style of the Southwest to the fast-paced grind of New England, there's sure to be one that fits you better than all the others. And we can find it by examining the slang words you use! Just like the different traits and customs found in each state, each region has a personality that you'll either vibe with or you won't.
If you're used to the hustle and bustle of an East Coast city, you might not feel quite as at home in the slow-moving Southeast. How will the slang words you like and understand tell us where you belong, though? It's a little bit of science and a whole lot about your word choices! Each answer you provide will show off something about your personality, and it will help place you in the region that you already speak most like. 
If you would be disturbed by hearing someone say that they're going to beat their face, a major fashion hub might not be for you. Rest assured, another area will welcome you with open arms. North, south, east or west — where will you fit in the best? Put on your best slang game, and let's go find out!