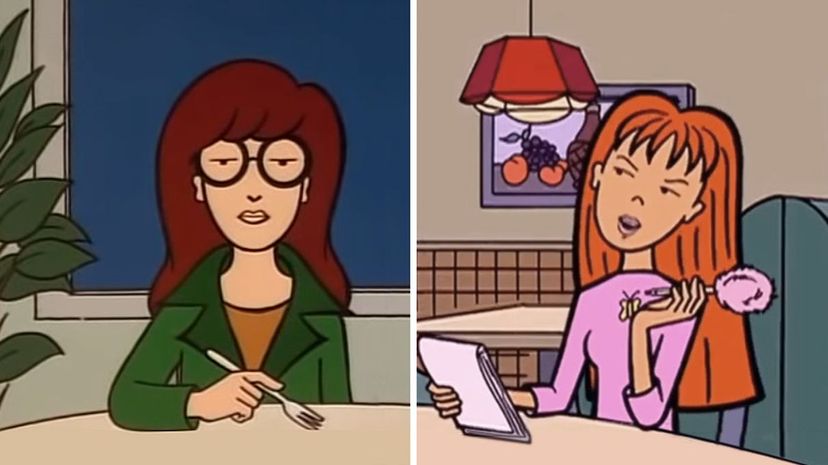 Image: MTV
About This Quiz
Can you believe how long ago "Daria" premiered? The show first aired on MTV way back in 1997 as a spin-off of "Beavis and Butt-head" of all things. Unlike the show that spawned it, "Daria" actually took the time to build realistic characters that you could relate to and even see yourself in. It was one of the only cartoons of its time that gave us a female protagonist who actually seemed like a real high school girl. She had a quick wit and a sharp tongue and just told things the way she saw them without much of a filter. Cartoon or not, she was one of the most realistic characters on TV. 
On the flip side was her sister Quinn, who demonstrated another side of high school life that most of us experienced at one time or another. She was that girl who was just so into herself and her group of friends and all the things that people might label as shallow or vain. The reality was that they were just two very opposite girls doing their own things trying to get through school, which is all that any of us can really do. 
So at the end of the day, which Morgendorffer sister were you? Do you have the pessimistic personalty of Daria or are you more of a light and flighty Quinn? Take the quiz and let's see.