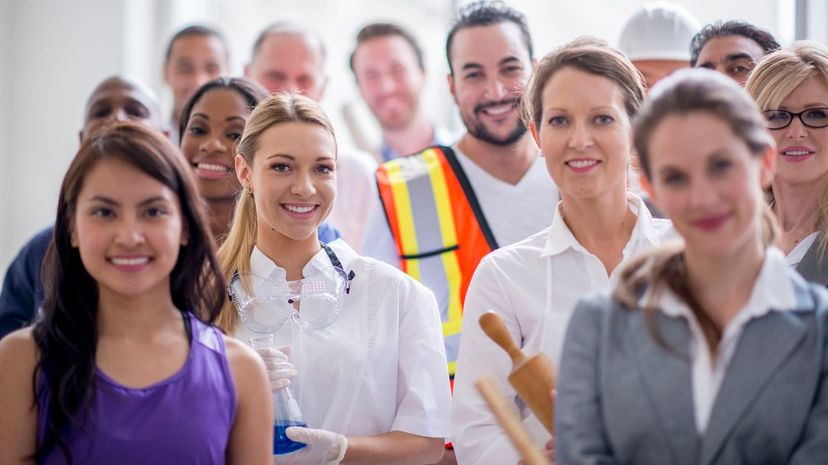 Image: FatCamera/E+/Getty Images
About This Quiz
Without coming out and asking you where you work, we think we can figure out the job that you do. Using only yes or no questions, we'll explore your work environment, plans for your career and your attitude toward the work you do. After we get a good sense of your work week, we think we can accurately guess your job title.
We have developed a unique way to learn about your job, and we hope that your answers will lead us in the right directions. Instead of having you give us lengthy explanations about the things you do while you're on the clock, we have found that a simple answer is far more telling.  When you say yes or tell us no, you are getting straight to the point, and that makes our job a lot easier here.
Whether you love your job or you are looking for an escape, the definitive responses you provide will be all the clues we need to figure out what you do for a living. There's no need to grab a clipboard, but you might want to get your glasses. Once you share your job with us, we'll know what it is! Will we get it right?