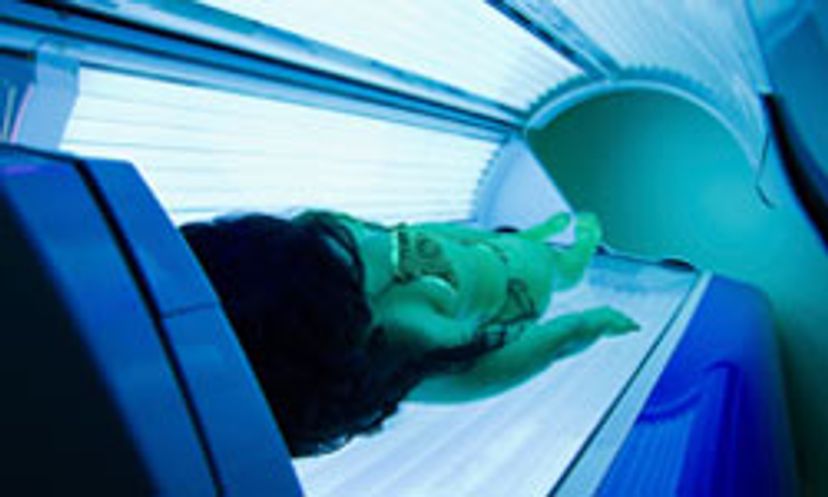 Image: ©iStockphoto/Thinkstock
About This Quiz
Should your local tanning salon display more than a skin cancer warning -- one for tanning addicition? Are you tanorexic?
What do UV rays trigger your body to produce?
When exposed to UV rays, your body produces endorphins, brain chemicals that have a morphine-like effect.
What term did scientists coin to describe tanning addiction?
A tanning addiction is known as "tanorexia."
narcissistic personality disorder
True or false: Frequent tanners are also more likely to use illegal drugs.
True. Tanning addicts are also more likely to use alcohol, marijuana and other illicit drugs.
What percentage of tanning addicts use tanning beds in addition to tanning in the natural sunlight?
Forty percent of people addicted to tanning use tanning beds in addition to tanning in the natural sunlight.
What symptoms might a compulsive tanner have if denied his or her UV-fix?
Frequent tanners report feeling jittery, dizzy and nauseous when they don't have their UV-fix -- classic symptoms of withdrawal.
True or false: Tanning addicts are usually thinner than their peers.
True. A study conducted by the Fox Chase Cancer Center found teens and young adults who compulsively tan are more likely to be thin.
What does it mean to be a tanning addict?
the desire for more exposure to UV rays
difficulty controlling the desire to tan
Tanning addicts have a growing craving for UV exposure, coupled with the inability to control that craving.
What percentage of frequent tanners have symptoms similar to people addicted to drugs or alcohol?
Twenty-seven percent of compulsive tanners have symptoms of dependence, similar to the symptoms of a drug or alcohol addition.
What is a health consequence of compulsive tanning?
Skin cancer, as well as premature aging and other health concerns, may be a consequence of tanning.
What type of disorder is a tanning addiction?
Tanning addiction is considered a psychiatric disorder.
©iStockphoto/Thinkstock