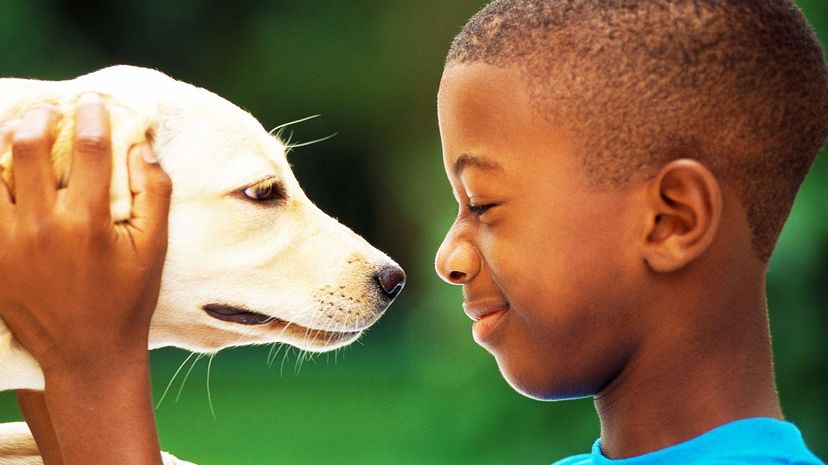 Image: Arthur Tilley / Stockbyte / Getty Images
About This Quiz
According to statistics, there are nearly 90 million dogs in the United States right now. So many belly rubs! With so many pups roaming around, it's no surprise that figuring out which dog is the right dog for you may not be the easiest job you've ever had. Imagine if you went to a restaurant and the meu had 90 million items? Sure, you'd probably still order the tacos, but you never know. 
It's the same thing with choosing a dog sometimes. You need a way to narrow the field. You need to cut through all the noise and figure out which breeds are likely to be best for your family. But how do you do that? Just like people, dogs have a wide range of skills and personalities. 
One dog may be happy to sit on the floor all day, another may need four walks a day to stay sane. It's up to us as responsible pet owners to make sure we can handle the requirements of the pet we choose to bring into our lives since the dogs don't have much of a choice. So why not tell us a bit about your family and we can use that info to match you with the perfect pup for you. Take the quiz and see!