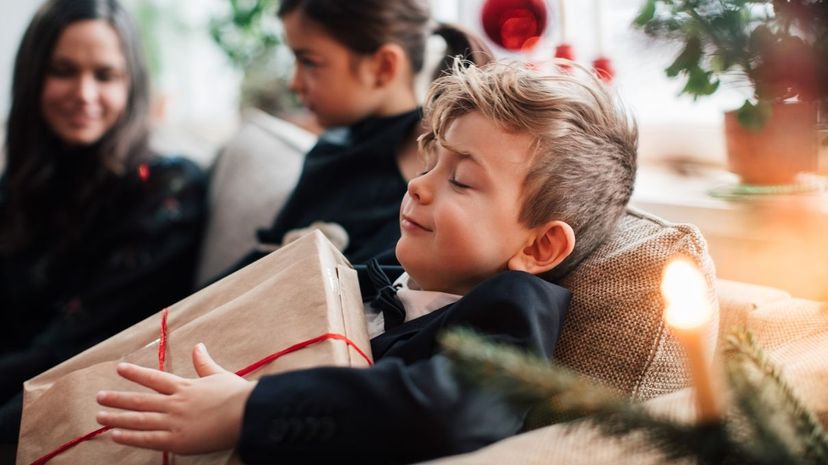 Image: Maskot / DigitalVision / Getty Images
About This Quiz
It's the most wonderful time of the year! Your most memorable Christmas day says a lot about who you are, especially when it comes to your age! Did that glorious day involve the Teenage Mutant Ninja Turtles or was it a brand new Lite-Brite that had you grinning from ear to ear? Maybe you screamed out loud when you saw the Easy-Bake Oven under the tree, or maybe it was a new iPad that did the trick! Your favorite Christmas carol also tells us a thing or two about your age; after all, there's a big difference between the sounds of Bing Crosby and Taylor Swift — even when they're both singing renditions of "Silent Night" or "White Christmas." There's also a shift in what the Christmas season means to people: what has traditionally been a holy day for religious folks has become a holiday about sharing with others and acts of charity and become an inclusive holiday event for people from all walks of life. 
With all of that in mind, taking this Christmas quiz will require a trip down memory lane (or candy cane lane, depending on your experience.) Which carols were playing on the radio? What was your most beloved gift and what kind of paper was it wrapped in? Do you remember what you had for breakfast that morning?
Put on some Christmas music for inspiration and eat a gingerbread man (or three) while you're answering these questions and let us guess your current age!