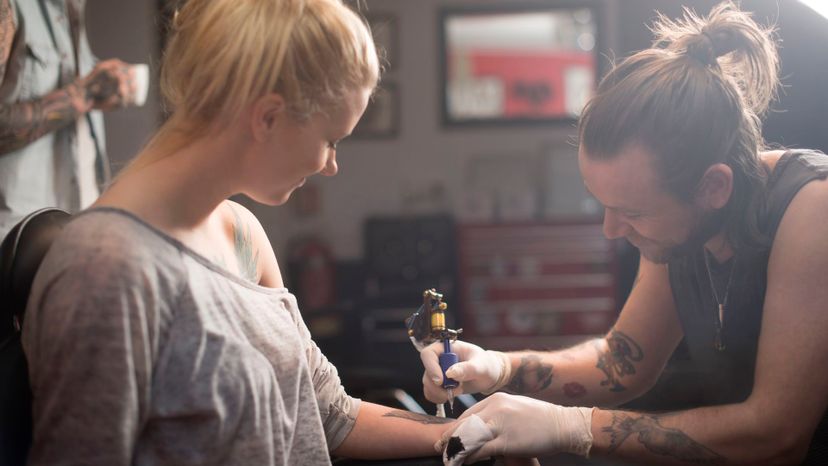 Image: Portra / E+ / Getty Images
About This Quiz
Getting a tattoo is a very personal decision.  Some think for a very long time about location on the body: depending on where you live and the culture, you may not get a fair shake when it comes to getting that job you want.  Others need time to decide what they want to put on their body forever: you could have a devil-may-care attitude where anything will go or you may need to think for a while before you're in the chair with an artist.  Then there are styles: you may lean towards the minimalistic single-line style, or you may want to have a full-color graffiti piece that's big and bold.  And just like tattoos and the people who wear them, personalities come in different shapes and sizes.
Do you wonder why they call single people "individuals"?  Perhaps it is because their personalities are unique. While there may be some similarities, it is very rare to find a pair of individuals who have exactly the same reaction to a situation.  But when there are two individuals whose personalities seem to mesh, a very magical thing could happen - they could become friends or, in some cases, even more.
So the question is, do you think we can guess how many tattoos you have, based on your personality?  Only one way to figure it out - take this quiz!