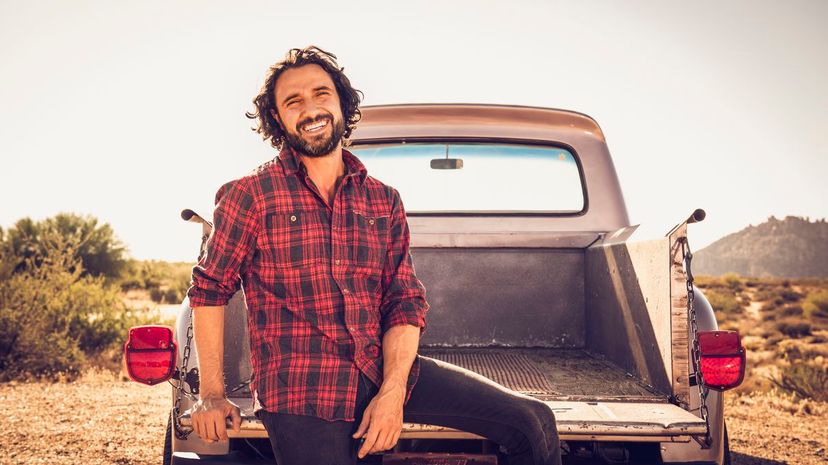 Image: Jacobs Stock Photography / Photodisc / Getty Images
About This Quiz
You wouldn't drive any old truck, and you wouldn't date just any ordinary guy! Your tastes are far more discriminating than that. Without telling us about the guy who sits across from you at dinner, we'll be able to determine what kind of guy he is. Everything you tell us about your taste in trucks will give it away! 
While some consider a four-cylinder automatic hybrid their kind of ride, others need the power of Hemi under their hoods. A lot of parallels can be drawn between the type of horsepower you need and the kind of man you desire. Throughout this quiz, you'll get the chance to offer your opinion about a lot full of trucks and their individual features. Each one of your answers will help clue us in to the sort of male you always find yourself going out with. Is he the kind who runs on diesel, or is gasoline more his style? 
Fasten your seatbelt, and don't' hold back your RPMs! This is going to be one of the wildest off-road trips you've ever taken. Throttle over the speedbump of each question, and we'll translate your taste in trucks to read like your taste in men. Will we get your kind of date right? Or will we need to soup up our skills? Let's find out!