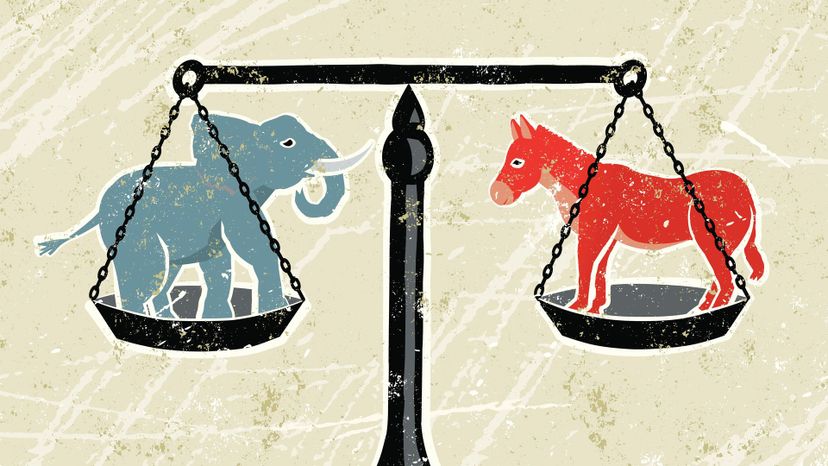 Image: MHJ / DigitalVision Vectors / Getty Images
About This Quiz
The political state of our country is kind of a big ol' mess! There is so much division among the parties, some people might feel a little worried when it comes to posting or commenting on social media. Regardless of that, we are all entitled to our own viewpoints and the way we feel about certain policies and beliefs.
That's where this quiz comes into play! You can go through this quiz and answer truthfully, and no one will judge you for your thoughts. In the end, we will tally up your answers and decide if you lean more Democrat or maybe you lean more Republican. Either way, maybe you will learn a thing or two about yourself that might shock you.
Do you think corporations are being given too many tax benefits and the middle class should be getting some of those tax benefits? Do you feel the U.S. should focus more on its own citizens and stop fighting wars throughout the world or would the world be worse off without the U.S. involvement? You know you want to find out, which is why you need to make your way through all these questions and find out where your political heart lies!