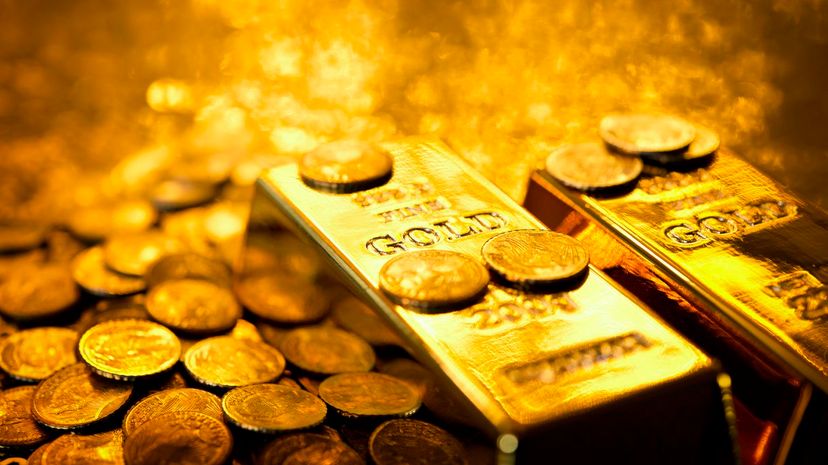 Image: brightstars/ E+/ Getty Images
About This Quiz
Sure, gold is valuable, but it's also volatile. Its value has more ups and downs than a rollercoaster! Did you know that gold was worth less than $100 back in the 1960s, and in 2020 it's selling for around $1,581? That's a heck of a growth factor. All those years in between have been on an incline, but not a steady one. It goes up; it goes down; it explodes up again. 

Back in 1717, Sir Isaac Newton established a standard value of gold that was equal to about $20 an ounce. That's pretty close to what the U.S. Mint paid for gold during much of the Gold Rush. Whatever price it's been over the years, and these days it's well over $1,000 an ounce, it's always been something every society has placed a value on. Just look at Ancient Egypt and everything they made from gold. To them, gold was literally the flesh of the gods. That's heavy value.
How does that relate to us? Only insofar as it shows that the value of gold is always based more on the time in which it's being evaluated rather than anything inherent to the gold itself. And that means we can tell you what gold was worth the year you were born just by learning a bit about you!