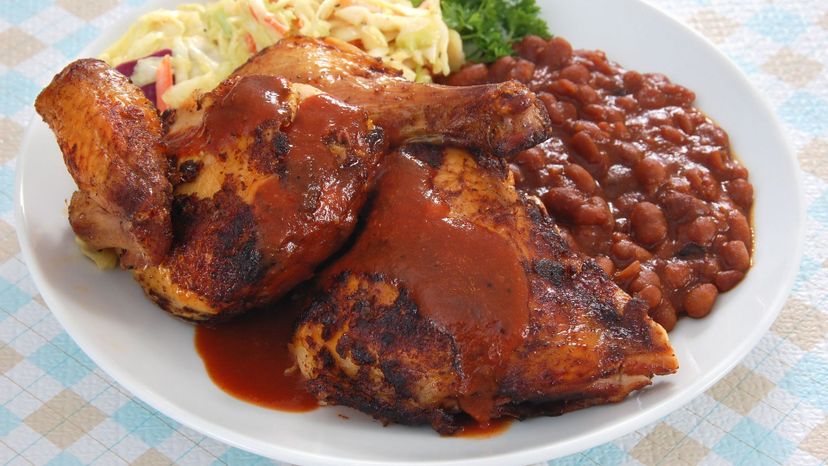 Image: sbossert/E+/Getty Images
About This Quiz
There are many ways to express your southern nature, but figuring out with BBQ side dish you are has got to be the tastiest! You might think you are as saucy as a vat of baked beans but are you really all cool and creamy like coleslaw? After you tell us about your level of southern mannerisms and behaviors, we'll be able to tell you which traditional plate filler you are.
While there are few regions of the country as hospitable or as charming as the south, all bets are off when it comes to a good BBQ! With plates full of ribs and dozens of sides to choose from, no one leaves a southern BBQ with clean hands. They do, however, go with full stomachs and days full of leftovers for the refrigerator. 
After we learn your southern ways, we'll be able to match you with your perfect side dish. After you read our questions, take a moment to think about the way you would really answer in real life. The more truthful you are, the more accurately we will be able to match you with a side dish. Which one will it be? Charm us, and we'll tell you!