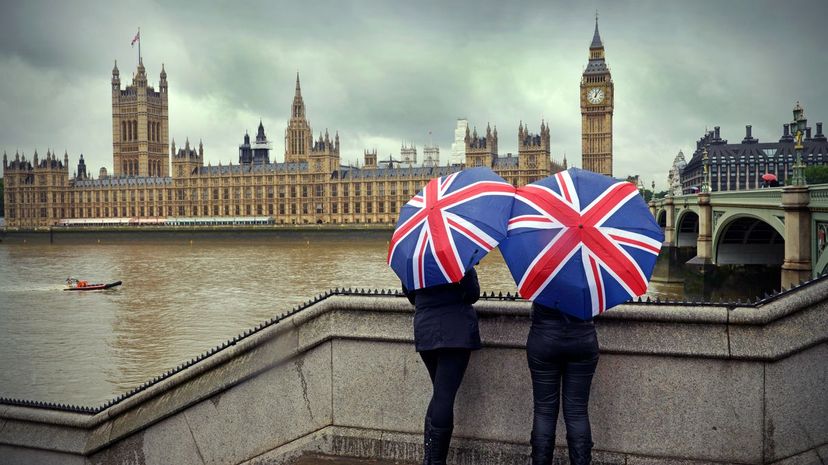 Image: oversnap / E+ / Getty Images
About This Quiz
British weather is unlike all other areas in the world. British weather could be compared to Japan's weather, except that Japan can get quite hot in the summer. British weather is similar to some parts of America, but America tends to have more extreme weather and temperatures. Why is Britain so unique? Simply put, it's down to the jet stream.
Warm air from south of Florida comes up the East Coast of the United States, where it is carried across the Atlantic by the jet stream. Due to the nature and direction of the jet stream, cold Arctic air is kept at bay, and the warm Caribbean air settles over the British Isles. As a result, Britain never really gets that cold, despite being further north than some parts of Canada, and somehow the U.K. manages to remain fairly cool in the summer. Brits may consider a temperature of 27 Celsius dangerously hot, but it's considered to be a beautiful summer day in New York. 
Brits are prepared for changes in the weather that most other cultures just don't anticipate or prepare for on a daily basis. Answer some questions on how you feel about the weather, and we will tell you just how British you really are!