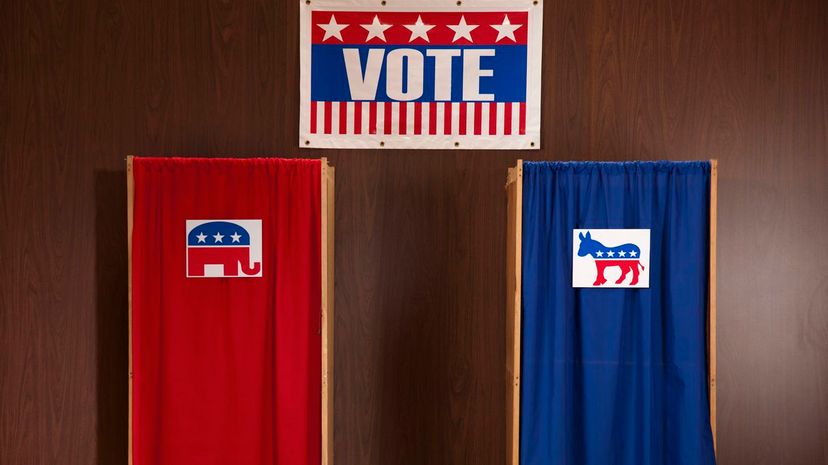 Image: Hill Street Studios / DigitalVision / Getty Images
About This Quiz
Ever since Andrew Jackson's opponents in 1828 called him a jack$&*, the Democratic Party has been associated with that sturdy, stubborn work animal — the donkey. Democrats are known for sticking to the party lines on issues that make them dig their heels into the dirt. Engage in a political conversation with anyone, from a banker to a barber, and their stances on the classic questions will reveal their political affiliation. 
But politics these days are not politics as usual. The Democratic Party is in flux, seeking which of its many outfits will win the costume party come Election Day. The party line on immigration, for instance, holds that the country should embrace immigrants and provide a path to citizenship for those who are in the country illegally. Some Democrats, however, like the popular Joe Biden, have, as recently as 2007, rejected granting driver's licenses to immigrants. On the other end of the spectrum, some, like Julian Castro, advocate removing federal penalties for crossing illegally. 
What kind of Democrat are you? Do you dig your heels in along the party line, shuffle way over to the left, or shake hands across the line to the right? Tell us how you'd vote on these hot button and more obscure issues, and we'll match you up with the candidate who's dug in next to you!