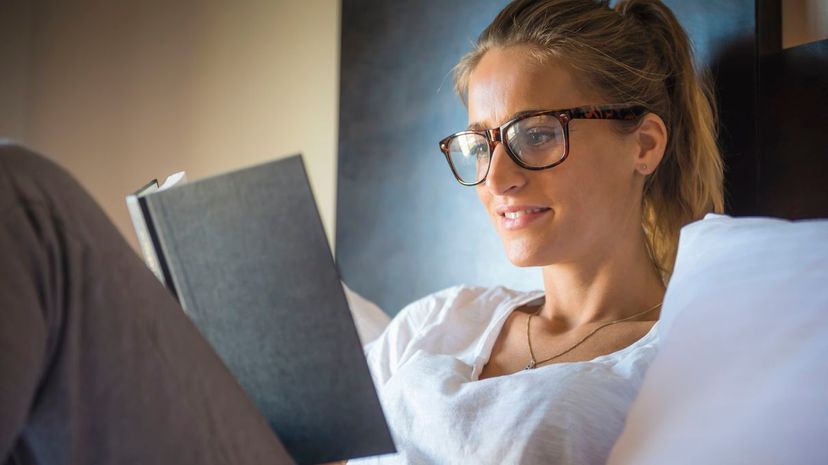 Image: Jacobs Stock Photography Ltd/DigitalVision/Getty Images
About This Quiz
Love them or loathe them, literary classics are a fact of life for high school students. Exposure to great books during those formative years can inspire a lifelong passion for the written word, or as is so often the case, an aversion to reading anything longer than a text message. Sadly, academic agendas and passionless teaching can transform reading into a chore — the educational equivalent of eating your vegetables. While it may be good for you, it's liable to leave a bad taste in your mouth. So, it's no wonder that many students (and maybe you were one of them) felt held captive by the canon. Nevertheless, the value of reading for pleasure shouldn't be underestimated. Many of the benefits are obvious: improved concentration, expanded vocabulary, the cultivation of better writing skills, and reduced stress. There's also mounting scientific evidence that reading fiction may even make you a better and more empathetic person. It's never too late. The library is still free.
Don't worry. If you were the kid who screamed out, "How is knowing what the symbolism of the moors means in 'Wuthering Heights' ever going to help me in life?" this quiz is as much for you as it is for all the literary prodigies out there. Relax. The pressure's off.
If you were your high school's answer to Rory Gilmore, you only studied for the tests, or you just skimmed your neighbor's notes, we're willing to wager that we can find your place on the academic spectrum, and maybe you'll discover or rediscover some favorite books along away.