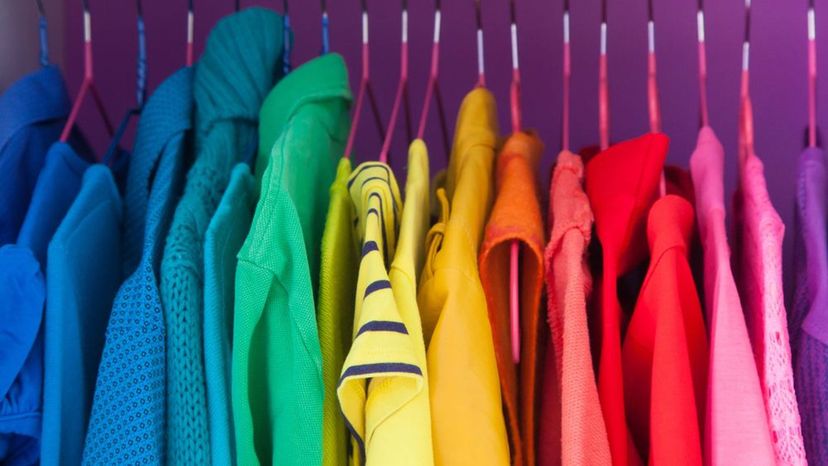 Image: Shutterstock
About This Quiz
Think about all the colors; then, think about what they mean to you. We're not asking you to go psychologically deep or anything. We're talking about the way we associate the color red with stop or danger or the color blue with cold or peacefulness. By getting to know your personality, we'll be able to pick up on the color that speaks most to you and dominates your wardrobe. 
Your dry wit and your creativity may indicate that you own every shade of black on the market. Conversely, your undying sense of optimism may mean that a sunny color dominates your wardrobe. As we get to know you, we'll get a better picture of the color that best matches your personality, and we'll venture to guess that it's the same one that fills your wardrobe. Let us get inside your mind and dig through your soul during this quiz, and the color you wear the most will come to us like a bargain shopper at a clearance sale. 
Make yourself comfortable and answer with your truest response. The words that ring true to you and your personality will lead us to your favorite clothing color! Let's find out about you!