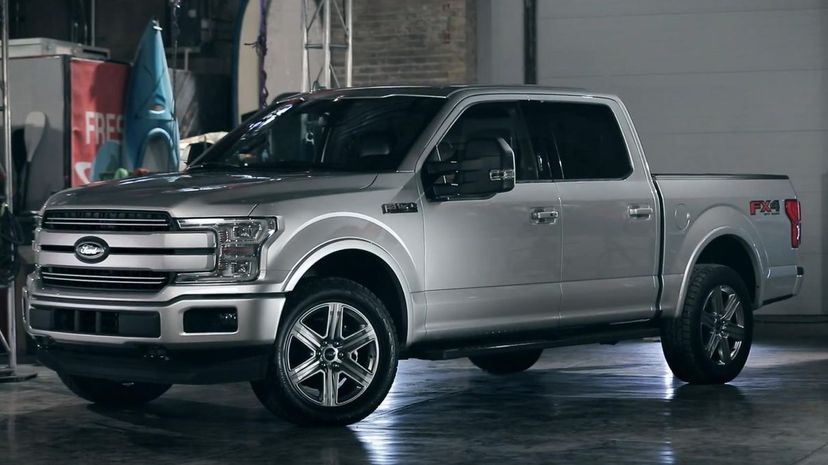 Image: Ford
About This Quiz
Driving is an awesome experience. Test driving with a salesperson right in your ear the whole time is not. But who can blame anyone for wanting to rattle off all the great new features of the 2020 F-150? There's too many to fit into a casual conversation while driving around the block.
That's why we've put together this quiz packed full of all the must-know details you'll want to learn before you even get behind the wheel of the best selling truck in America. From fuel economy to towing to additional options, we've got you covered so you can focus on the most important part of the F-150 experience - driving it!
We're big on all the engine choices Ford has allowed for this model year and we think you will be too. Whether you plan on hauling 13,000 lbs of equipment to the job site, or precious cargo to their dance recital, there's a model and powertrain perfect for any lifestyle thanks to how customizable the 2020 F-150 is.
So dive in and see just how much you already know, and how much you don't, about the all-new 2020 Ford F-150.
While the 2020 RAMs have some of the best cabin quality for a full-size truck out there, but the 1500 just can't tow as much as F-150. So exactly how much can F-150 tow?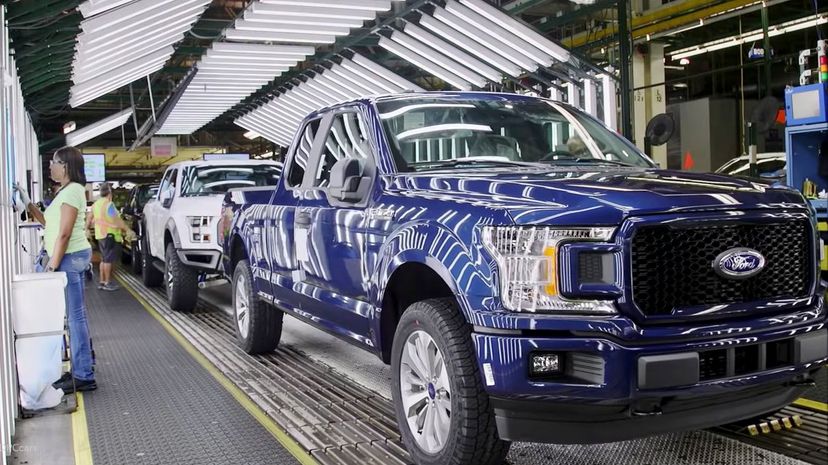 Almost every auto manufacturer produce their vehicles in the markets they intend to sell them in, but only Ford produces their North American trucks in the U.S.A. Dearborn, Michigan and Claycomo, Missouri to be exact.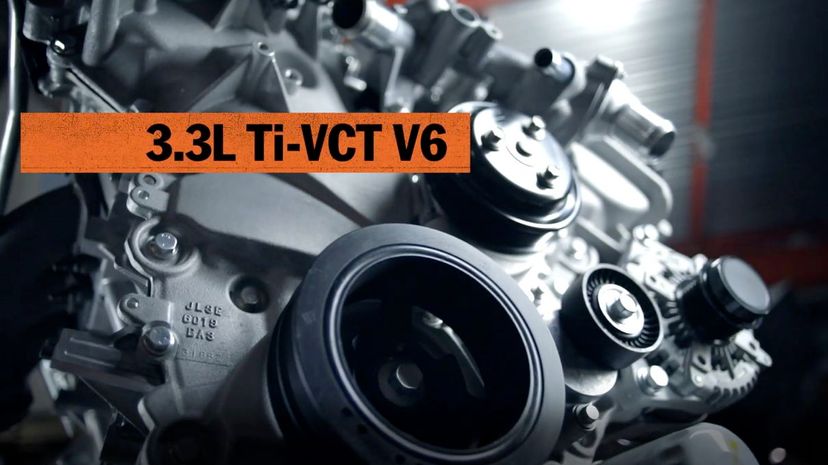 I'm sure a used 2019 model can get the job done.
A 2020 with the 3.3L V6 obviously.
At 22 MPG combined, the 3.3L V6 is an excellent option for the driver that wears many hats thanks to three selectable modes suitable for any driving conditions; normal, tow/haul and sport.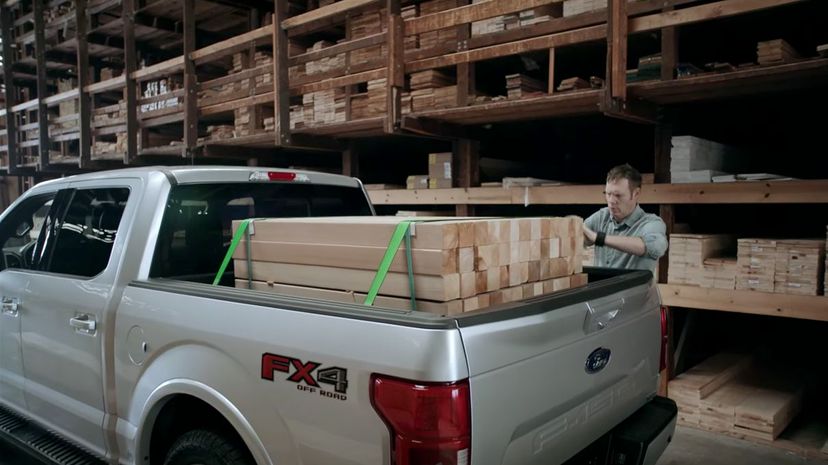 40 bags of concrete weighing 3,270 lbs.
With a best-in-class payload, the F-150 Regular Cab with a 5.0L V8 and 8' box can handle the heaviest of hauls. Not quite 300 bowling balls worth - we really don't know if they would all even fit - but definitely 25 toilets and punching bags worth of weight.
25 toilets weighing 2,800 lbs.
300 bowling balls weighing 5,000 lbs.
25 punching bags weighing 1,500 lbs.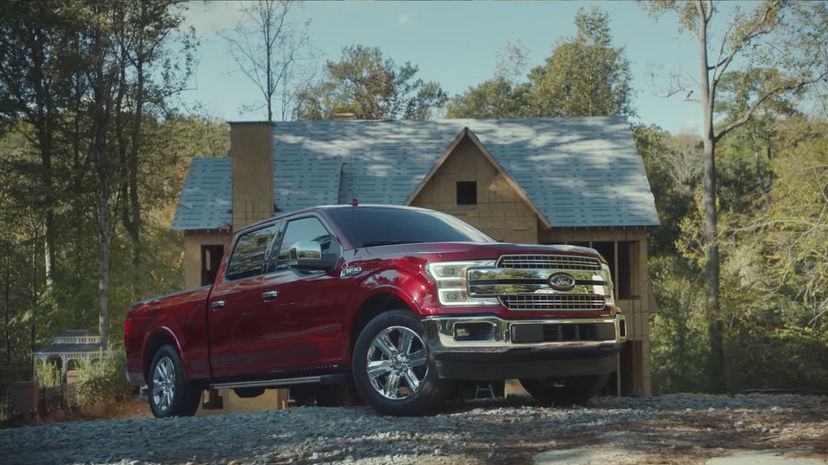 Without people sitting in the bed, we're not entirely sure how you fit 8 people in a full-size truck (or if a vehicle that seats 8 can even be considered a truck), but the SuperCab and SuperCrew allow seating for up to 6 with an optional center front seat.
5 people and maybe a small pet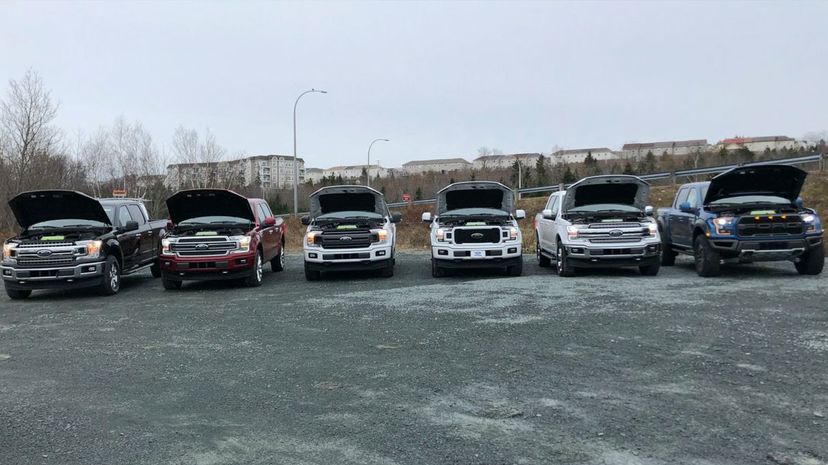 Well, there's no surprise here as the Raptor's 450 hp twin-turbo 3.5L V6 propels it from 0-60 mph in a mere 5.7 seconds, according to Car and Driver. No other new truck currently on the market even comes close... or does it?
2020 Toyota Tundra TRD Pro
A loud sound-system so you can listen to "Baby Shark" 6,000 times.
A quiet engine so you can hear each "are we there yet?"
Built-in 4G LTE Wifi hotspot
Every 2020 F-150 model comes with an available built-in 4G LTE Wi-Fi hotspot standard so you can stay connected on the job site, at the campsite, or anywhere on your way to grandma's house. An AT&T wireless account is required. Service and coverage is not available everywhere.
Advanced climate control so they can adjust the temperature every 30 seconds.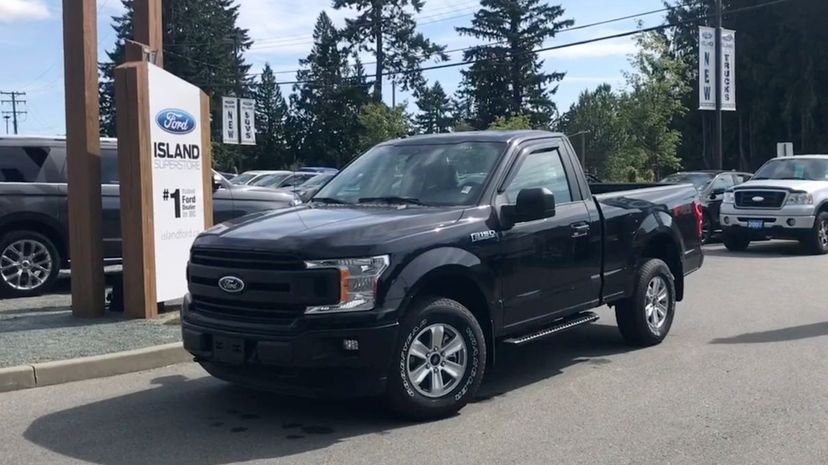 Silverado might be $195 cheaper than F-150, but for that price you're getting 17mpg instead of 22mpg so that saved cash is going to burn up pretty quick!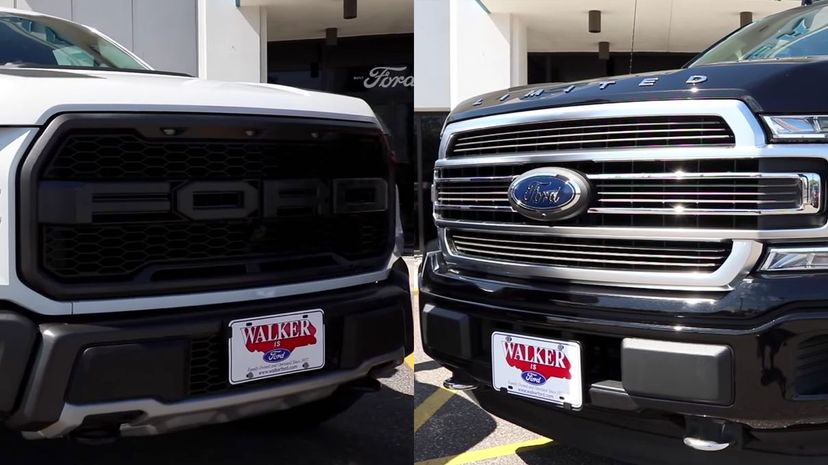 You read that right. According to Car and Driver, the Limited is faster than Raptor, clocking a 0-60 mph time of 5.1 seconds compared to Raptor's 5.7 seconds.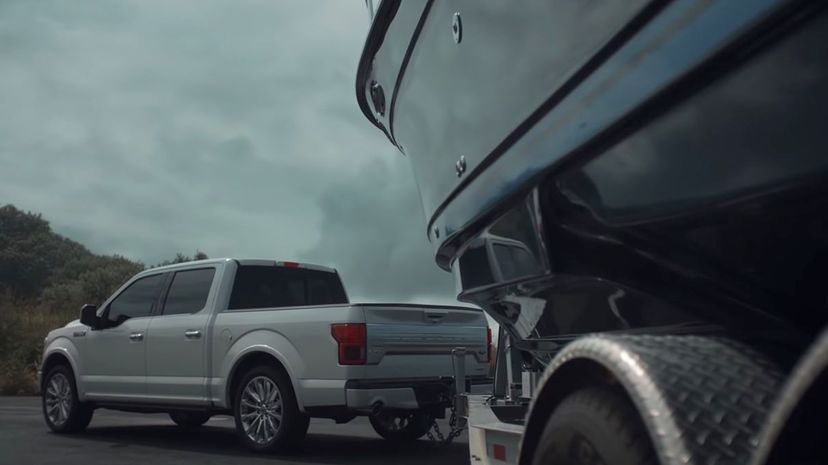 One very heavy horse with trailer.
We've never heard of a 13,200 lb horse, but you'll be able to tow 44 refrigerators weight 300 lbs each with the 3.5L EcoBoost V6 thanks to it's class-leading 470 lb-ft. of gas torque, according to Ford. The torque part is according to them, the refrigerators is all us.