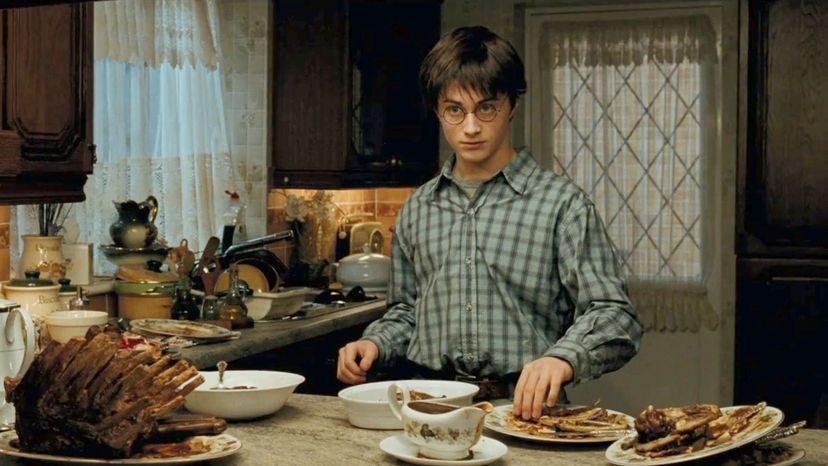 Image: Warner Bros.
About This Quiz
What's worse than being killed? Being expelled, of course! Or maybe failing this quiz! In just over 20 years, the wizarding world of Harry Potter has bloomed into an enormous fandom with record-breaking films, A-list celebrities, and die-hard fans. With the magic moving from print to film to an entire theme park, Harry Potter has morphed into a life of its own. Can you test your knowledge with some of the franchise's most famous quotes?
While the magic began for us in 1997, J. K. Rowling's Harry Potter journey started at the turn of the 1990s. The single mother spent six years writing her first novel "Harry Potter and the Philosopher's Stone" before needing another year to get it published. All her hard work came to fruition on June 26, 1997, when the first novel was released. The success of her first book transformed her into a household name overnight. The popularity of Harry Potter would continue with six more books, a movie deal with eight installments, and a larger than life theme park at Universal Studios. Rowling was able to make her series live beyond the pages of her books, but we all know it's the words that made us stay. 
There have been countless characters that have appeared in Harry Potter, and we can all agree that most of them have delivered some unforgettable lines. From the humor to the drama, can you master this ultimate quotes quiz? Let's find out! Wands at the ready!