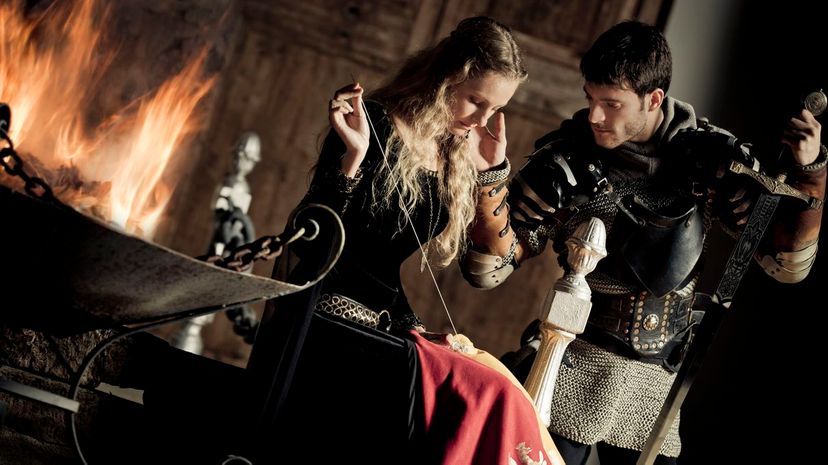 Image: DianaHirsch/E+/Getty Images
About This Quiz
The Dark Ages are known as one of the most difficult times in history — a time rife with famine, disease and political uncertainty. It is an understatement to say that life was cheap during the Dark Ages.
Most people lived as peasants and were pawns in the battle between the upper classes. Superstition reigned supreme, and the lower classes were in danger of contracting diseases. The most famous of these was the Black Plague, a terrible event that wiped out an estimated fifty million people. Prevalent diseases were not just limited to the Black Plague, though. Typhoid, cholera, and measles wiped out huge segments of the population.
The lower classes lived on eggs, beans, oats and cabbage. They drank ale as it was safer than water. Life in the Dark Ages was generally much more difficult than life today, with many people surviving in miserable conditions and generational poverty.
The good news is that at the end of the Dark Ages came the Renaissance, a period of prolonged enlightenment that lifted many of the people out of the darkness that had come to compose their lives. Still, the Dark Ages is one of the most important periods in history.