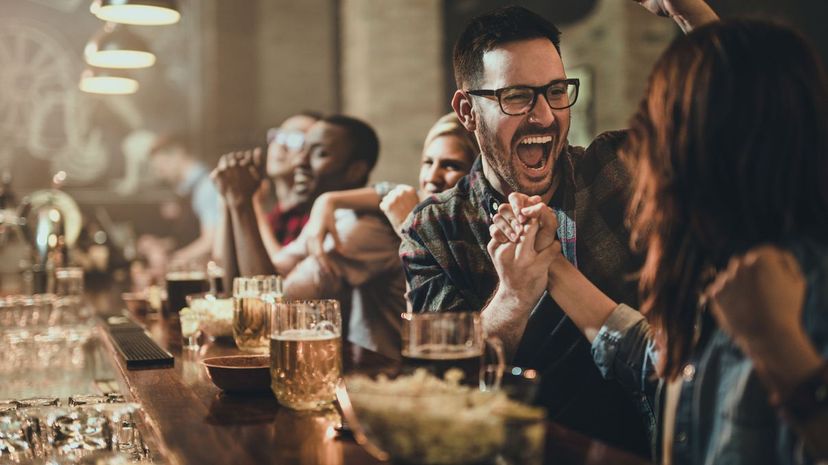 Image: skynesher/E+/Getty Images
About This Quiz
For many trivia buffs, the introduction to pub trivia happens in a similar way: You're hanging out with a group of friends and nothing is going on. When the suggestion of pub trivia comes up, you enthusiastically agree to go. Upon entering the pub, you see people huddled in groups, conferring with one another whenever a question is asked. Even though you (probably) don't win, you remember the experience fondly.
Building a pub trivia team is not the easiest thing to do. First, you need to figure out who you want to recruit. Ideally, you'll have a few people who know everything about specific subjects and a couple of people who know a little about all of the topics. Then, you need to get each of these teammates to commit to attending each tournament. To those of you who are team captains, thank you for keeping everyone in line.
For those of us who reign supreme in the pub trivia arena, our brains are like sponges, gathering tidbits from each tourney we play and remembering them for the next time. Are you a seasoned player with decades of experience, or a newbie who just started? Let's see if we can gauge your age based on your trivia skills.